May 15th, 2015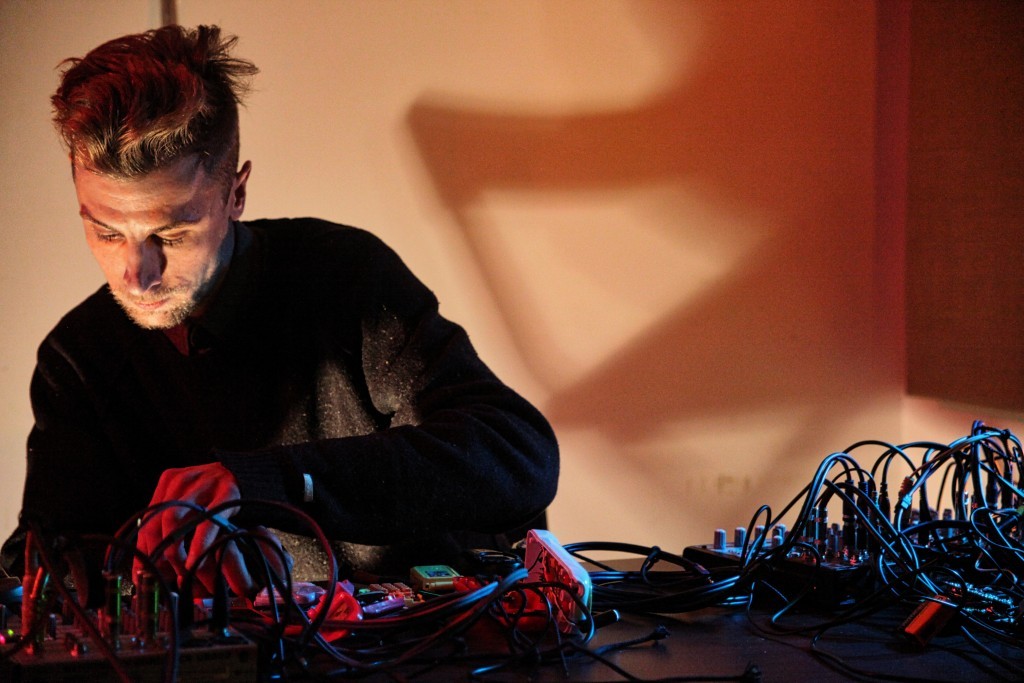 Jeff Kolar, Eric Leonardson and I are playing Friday May 15, 2015 in Chicago, at the Defibrillator Gallery
1463 West Chicago Ave,  Chicago IL 60642  19:00
Two of my favourite people to play with and collaborate with! Here's what we're up to:
Home Radiation
Performing with radiophonic instruments, unique homemade electronics, micro-watt transmitters, and re-purposed objects, Anna Friz, Jeff Kolar and Eric Leonardson create intimate atmospheres traversing acoustic and electrode-magnetic space. Together their work can be characterized as a mindful collaboration with vibrational surfaces and unstable circuits; and with subtle treatments of potentially noisy, often lo-fi materials from which highly detailed landscapes emerge. Though all three artists have worked with one another in various constellations in Chicago and internationally, this concert is their premiere outing as a trio.
In addition to Eric's Springboard instrument, Jeff's panoply of open circuit micro-transmitters, and my little table full of feedback oddities, I'll be bringing along an old friend to make some noise:
April 12th, 2015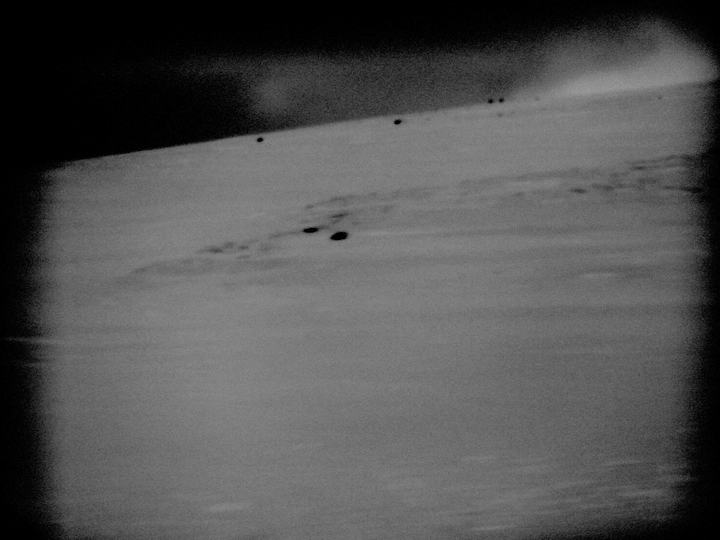 Telefunken Twins by Anna Friz and Konrad Korabiewski
April 12th, 2015, 23:03 CET (GMT +2)
Kunstradio LIVE on air and on line — podcast of the program continues to be available here at lower resolution
on air: Ö1 Kunstradio in Austria, http://oe1.orf.at
on line: http://kunstradio.at/2015A/12_04_15.html
Telefunken Twins is a suite of pieces departing from a duet between two vintage Telefunken Bajazzo radio/cassette decks. Using radio as instrument and as system exciter, the pieces also utilize micro-FM transmission, low fidelity electronic instruments, analogue tape, dictaphones, walkie talkies, spectral monitoring, and intricate feedback systems to craft and expressive and intimate world from the sensuality of signal and noise. By working with small circuits of transmission live in the radio studio of Ö1 Kunstradio, Telefunken Twins seeks to transform radio away from its everyday role as an apparatus of entertainment or information diffusion, instead proposing radio as instrument, as landscape, and as a poetic space of reverie.
Telefunken Twins is commissioned by Kunstradio and supported by Danish Arts Foundation.
Tuesday April 14, Anna Friz and Konrad Korabiewski at brutto, Vienna.
BRUTTO meets Ö1 Kunstradio
Featuring live sets by Anna Friz & Konrad Korabiewski + Broken Heart Collector
on site: Brut Künstlerhaus, Vienna, Austria.  Entrance 3.-/5.- Euro
http://www.brut-wien.at/programm/detail/1186/de/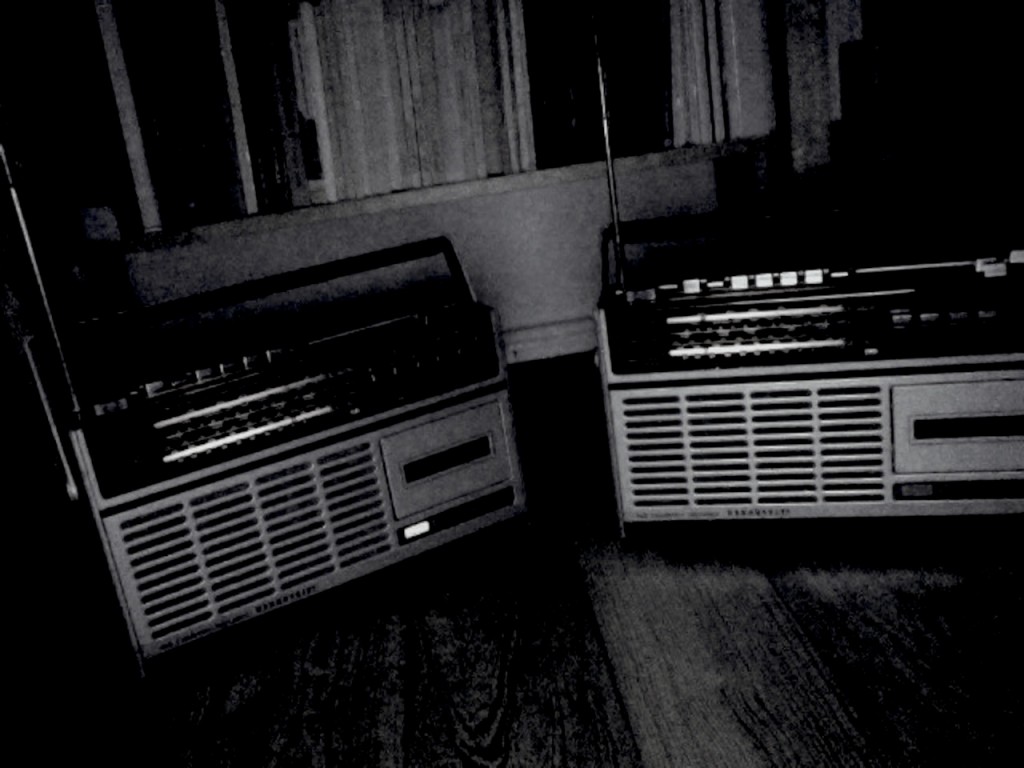 April 7th, 2015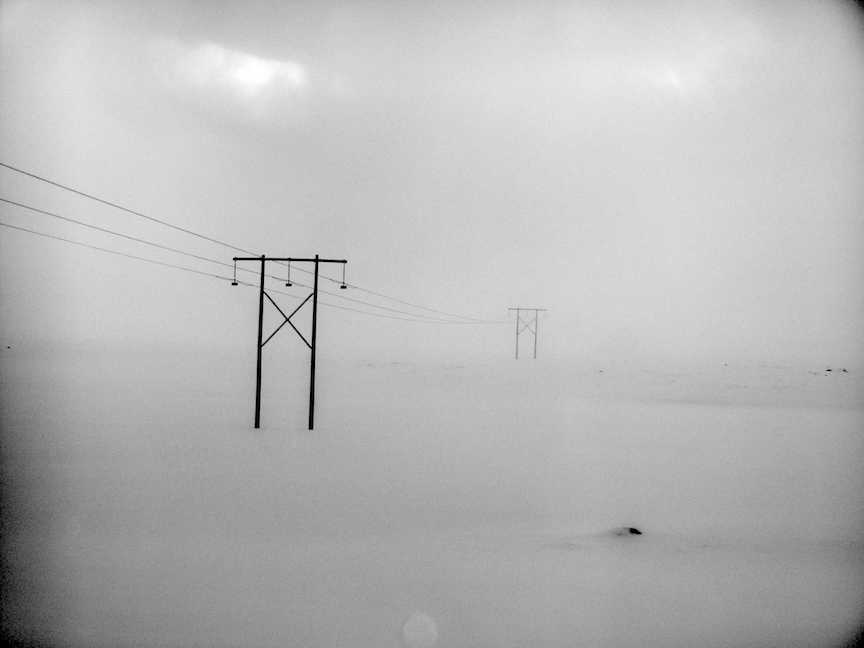 Wednesday April 8, 2015: performing a new work with Maja Osojnik at Kino Šiška in Ljubljana, Slovenia, as part of a short residency with CONA Institute for Contemporary Arts Processing as part of their ZVO.ČI.TI so.und.ing Duo series.
We were initially planning to each perform a solo, then a new duo, but we so love playing together that we combined our concepts into a single full set with accompanying slideshow/video by yours truly. So the piece moves from whiteout to blackout, with field recordings, electronics, and instruments, to explore the landscape of built infrastructure ("under lines") and eventually plunge into the dark for some "Cinema for the Ears".
Sunday April 12 11pm brings me to Vienna, Austria and ORF Kunstradio, to do a live in-studio radio art piece with Konrad Korabiewski based on our performance Telefunken Twins for the Austrian national radio, followed by a live show with projection on Tuesday April 14 at Brutto Vienna, sharing the bill with Maja Osojnik's excellent band broken.heart.collector.
And what exactly is the aftergrain? If the afterglow is the light or luminance left in the sky after sundown, the aftergrain is the sonic and visual grit that remains after most other frequencies are subtracted. For these two live performances with Maja and Konrad, I've developed accompanying slideshow/videos based on my photography in Iceland, Chile, and Slovenia, where many of the images eventually decompose from blown-out white to black with just some distorted visual morsels left behind. Aftergrain in sound and signal.
Funding for my travel and artistic research in Iceland generously supplied by a grant from the Canada Council for the Arts, Media Arts Div.

December 1st, 2014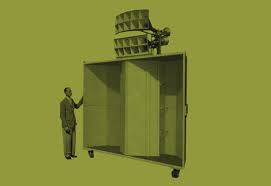 Lately there's been so much cross-continental traveling and work that I'm utterly behind on the updates here. So let's begin with where I am now: back in one of my favourite places in the world, Valparaíso, Chile for the 2014 edition of the Tsonami Festival de Arte Sonoro. It's my great pleasure to be invited for the second time (the first time was 2012, catch up on the fun in photos here and here)!
This year at Tsonami Festival I have a full plate of activities: a three-day workshop on expanded radio practice, a lecture with Konrad Korabiewski on our activities as the collective Skálar | Sound Art | Experimental Music, and a concert together. See full descriptions below. Tsonami Festival has also branched out to include two days of programming in nearby Santiago de Chile, where I will reprise my workshop as a two-day affair.
Konrad and I are staying in Chile for a while after the festival to gather audio visual material on urban infrastructure, post-industrial and industrial landscapes for a couple of projects in the works. We feel there is an interesting  I will also be working on a new commission for U.K.-based Radio Arts on the theme of Dreamlands–my concept involves dreams of flying.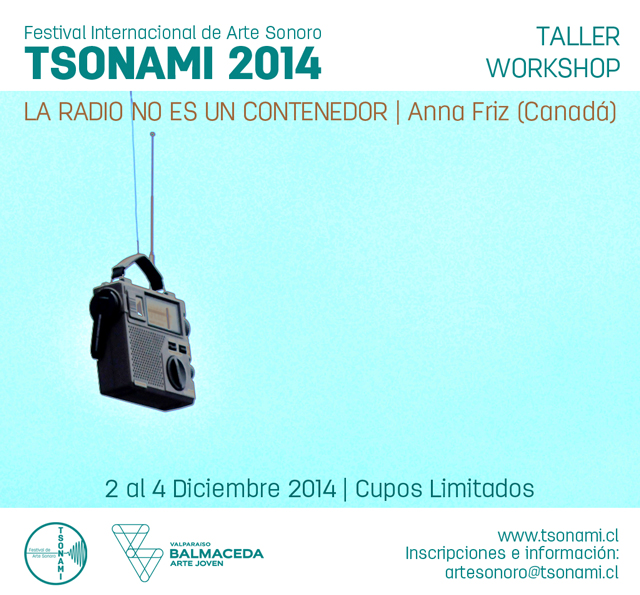 Workshop: Radio is not at container
2-4. December, 2014  10:00-14:00 Balmaceda Arte Joven Valparaíso;
and 9-10. December 2014 10:00-14:00  Centro Culural de Espana de Santiago
Pull the radio out of the studio, off the tower and out of its black box! Radio is much more than the broadcast of information and entertainment. Radio can be an instrument, a landscape, and a meeting between real and imaginary space. This workshop uses micro-radio transmission, small circuits and radio instruments to explore the huge potential for radio art. Participants will be introduced to and listen to some of the diverse art works made by artists working across the electro-magnetic spectrum, and take part in a series of field exercises and improvisations in order to expand their experience with all aspects of creative radio practice, from laying hands on radio circuits to listening to waves in the city, from making 'instant' radio theatre to artistic interventions into the spectrum and the city.  The workshop can include a public presentation or intervention.
Performance with Konrad Korabiewski: Magnetic Meridian
Thursday 4. December 2014, 19:30  Teatro PCdV
Imaginary lines connect magnetic south and north poles. Friz and Korabiewski begin to describe one such line, crooked and meandering, from a point on the far east coast of Iceland moving south and west. The material of one place listens to another, and the particular presence of one space affects another. Magnetic Meridian is an improvised concert reflecting upon the conditions of geographic and communicative remoteness, and the fragility of unstable human signals. Using field recordings, small electronics, radiophonic and acoustic instruments, and electro-magnetic tape, the two artists evoke an audible landscape, actual and imagined; a northern landscape experienced and transformed, through drone, signal, and dictaphone.
Lecture with Konrad Korabiewski: The Feeling of North
Thursday 4. December, 2014  17:00 hrs  Biblioteca PCdV
Friz and Korabiewski are currently curators and practicing members of Skálar | Sound Art | Experimental Music based in Iceland and Berlin. The organization is both an artist collective and a mobile curatorial platform, focused on creating site-specific sonic-based interactions with landscapes, both geographical or built. Skálar is particularly interested to generate and support artistic practices which highlight unstable systems, open spaces to new interpretations and use, and which engage in perceptual feedback and affect between site and subject. The artists will discuss Skálar's activities in remote landscapes in Iceland, as well as examples of their own work, such as the audio-visual collaboration NS-12 and the radio art intervention Radiotelegraph.
August 20th, 2014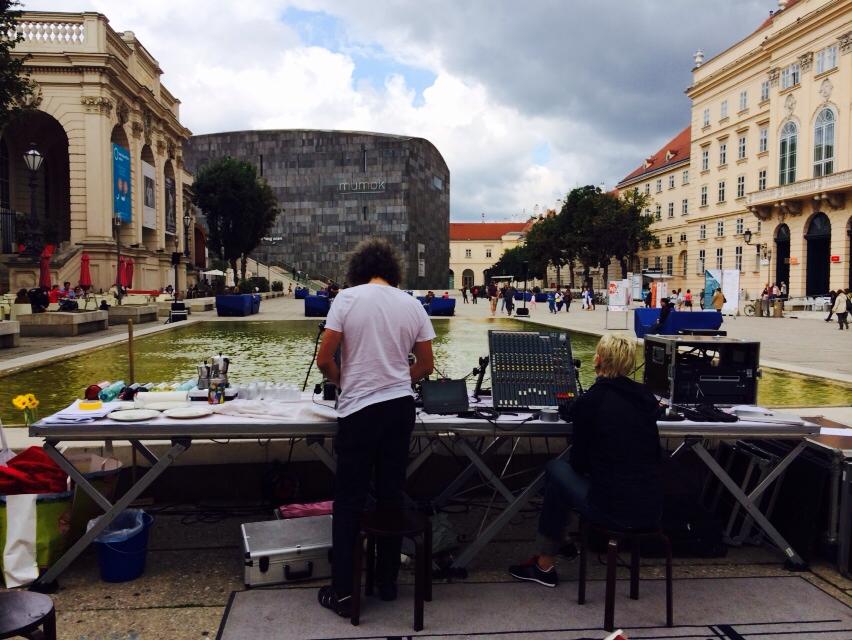 I've been here in Vienna the past weeks, in residence at quartier21 and working on some new multi-channel performance pieces for TONSPUR für einen öffentlichen raum, which I performed outdoors last weekend (16-17. August, 2014) in a special TONSPUR live_open_air event in the courtyard of the MuseumsQuartier, as part of the MuseumsQuartier Summer of Sounds.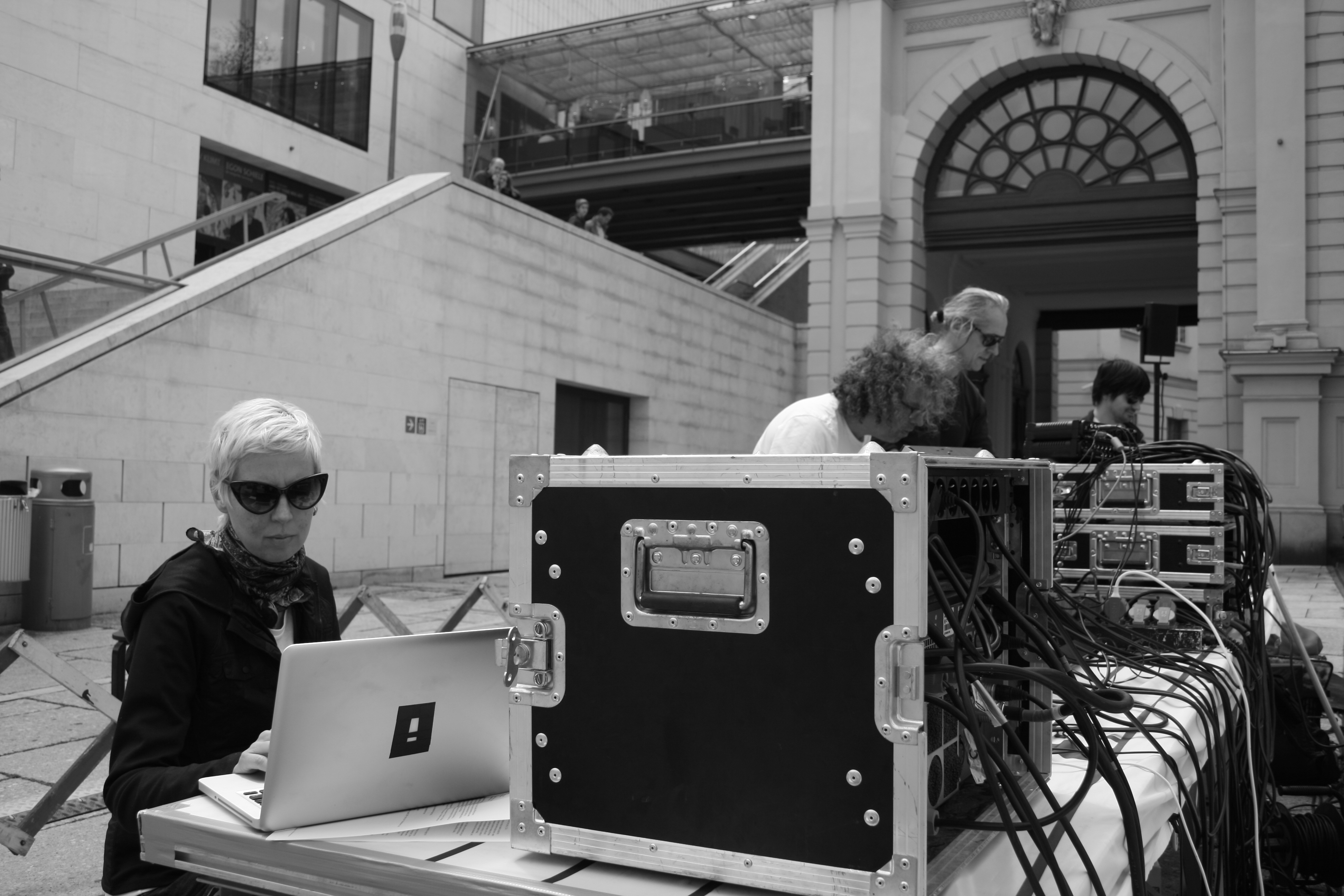 That's the thing about doing outdoor shows… It starts of a bit chilly or windy, with intermittent sun, but you really abandon control in favour of improvisation with the present elements and the whims of weather… I was interviewed in advance by the Summer of Sounds blog, and I guess I shouldn't have been so quick to talk about the inherant instability of the outdoor situation, as we were quite thoroughly rained upon on saturday.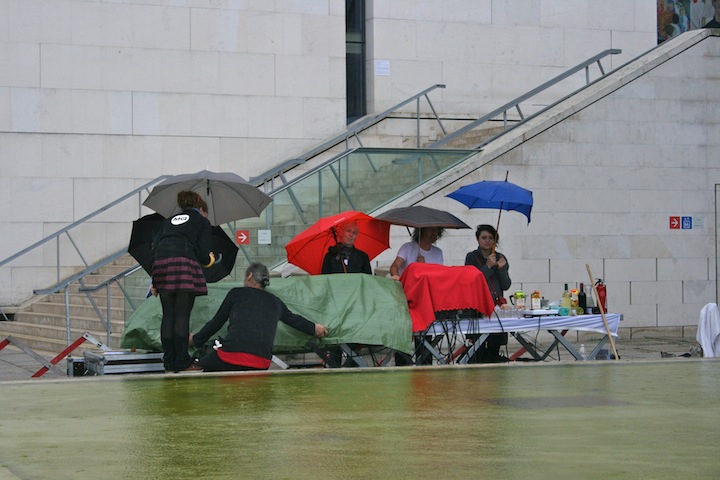 But Sunday was gloriously sunny, and a wonderfully chilled-out listening vibe pervaded the museum courtyard.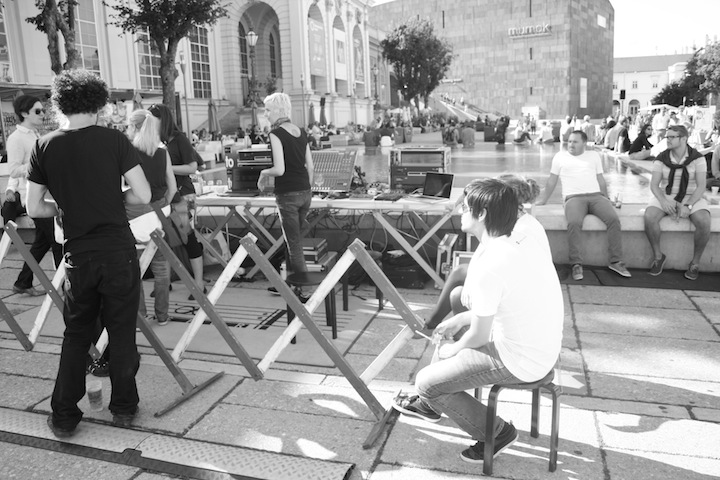 The programming was a mix of composed pieces chosen by Darren Copeland of NAISA Toronto, hence the theme for the event A Gathering of Canadian Sounds. In addition, I played some composed multi-channel pieces of my own, including Collecting Clocks and Losing Time, and performed a new piece called Breakwater live. We ended with a little piece for the pool we'd been stationed around, that I put together with the help of a volunteer 'wineglass choir', to play with the pool in the courtyard through the pitchy resonance of wineglasses.
There's a little video taste of the wineglass piece, called Half Full, Half Empty, posted HERE.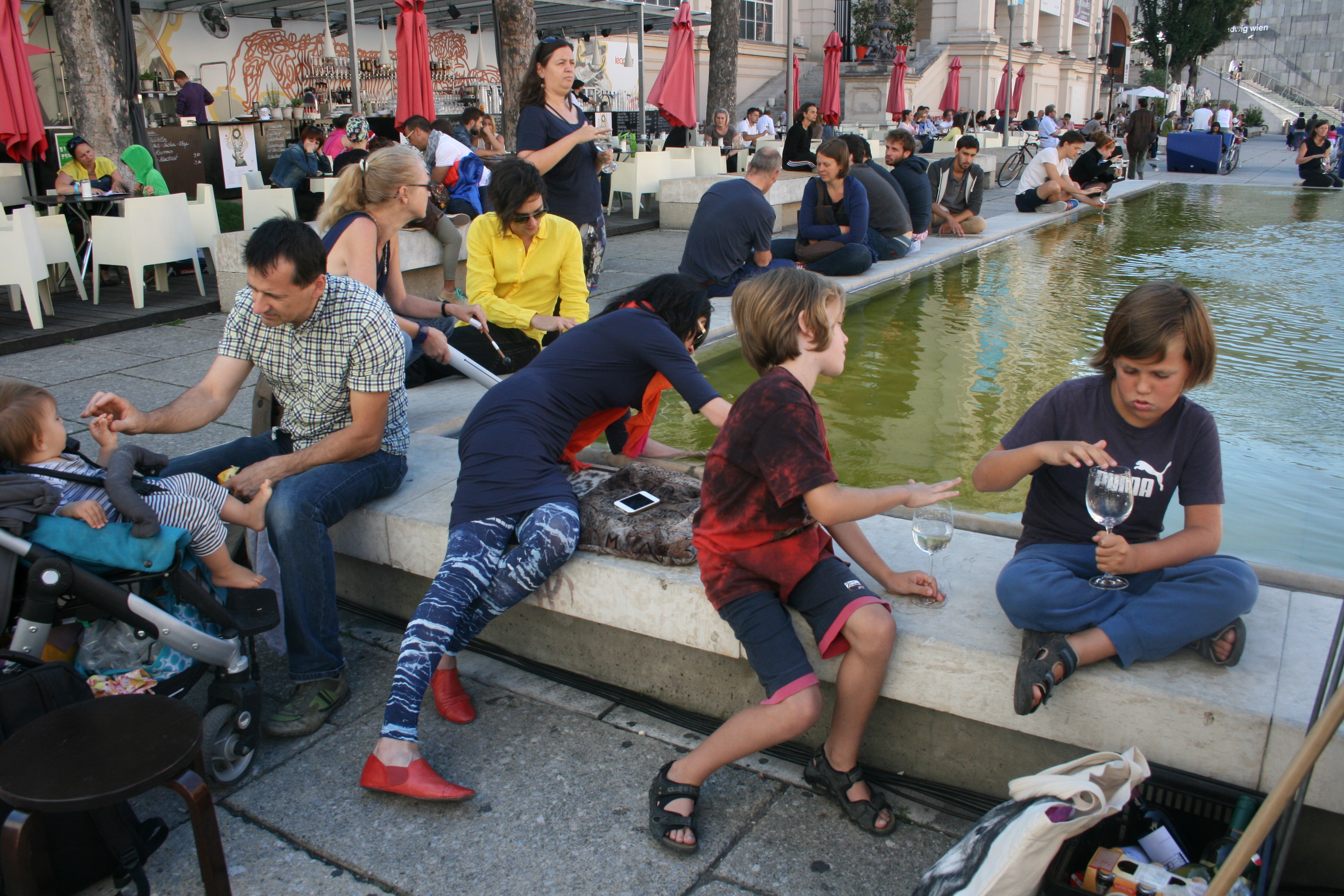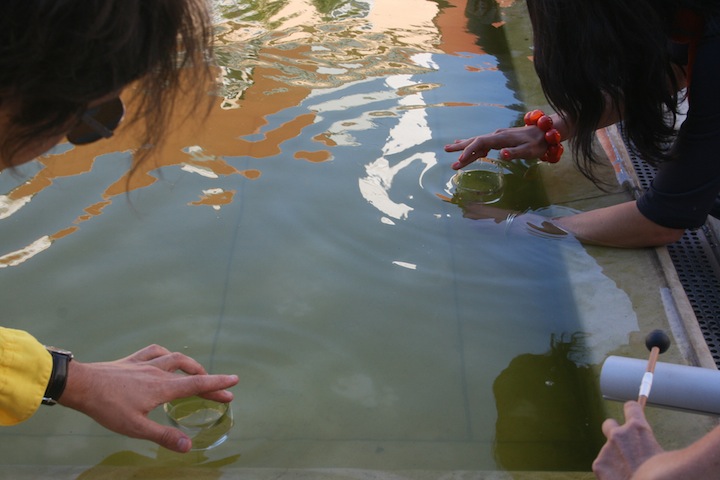 Many thanks to all who came out to play, including all the TONSPUR folk, Elisabeth and Roland, Jeanette and Jonathan and friends, Moritz and friends, Magda, our MQ assistants, and the sounds stars on the hydrophone, Norbert and Andrea! Thanks also to Sabine Groschup for the photos!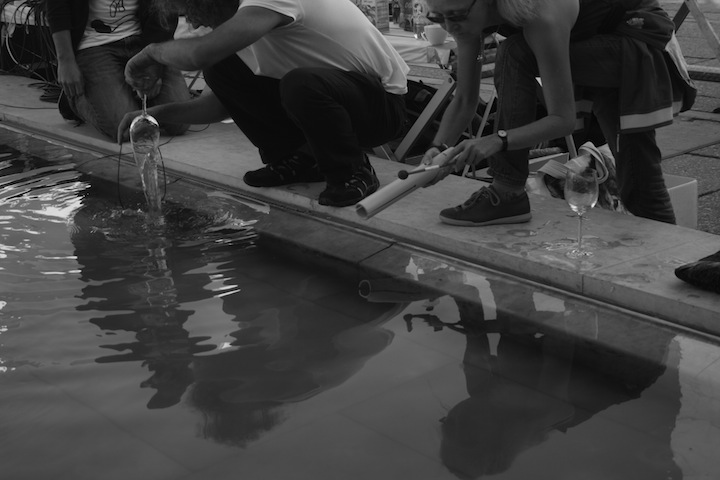 August 8th, 2014
I am currently housed in the MuseumsQuartier cultural complex here in Vienna, as part of the international artist residency program of quartier21, on invitation of TONSPUR. Initially built in the 18th century as the imperial stables for the Hapsburg Emperor, now the MQ is a hub for art and open-air summer enjoyment, with art crammed into every nook, cranny, and courtyard.
TONSPUR is the brainchild of Georg Weckwerth and Peter Szely, and features a permanent installation in a passage of the MQ, as well as mobile open-air 8-channel concert and installation events. For the MQ's Summer of Sounds, I'll be performing in the series TONSPUR_live_open_air_2014, featuring Canadian multi-channel works, guest curated by Darren Copeland of Toronto's New Adventures in Sound Art.
Read about it HERE, in a little interview I did on the Summer of Sounds blog (German speakers only).
In preparation, I'm busy in the production studios of ORF Kunstradio (Austrian national public radio in Vienna) working on the new piece to be unveiled in live performances next weekend, 16-17. August here in the main courtyard of the MQ. It's all still in development, so long days in the studio…. But I'm not being too much of a vampire about it, I still let a little light into my secret sonic lair…
June 30th, 2014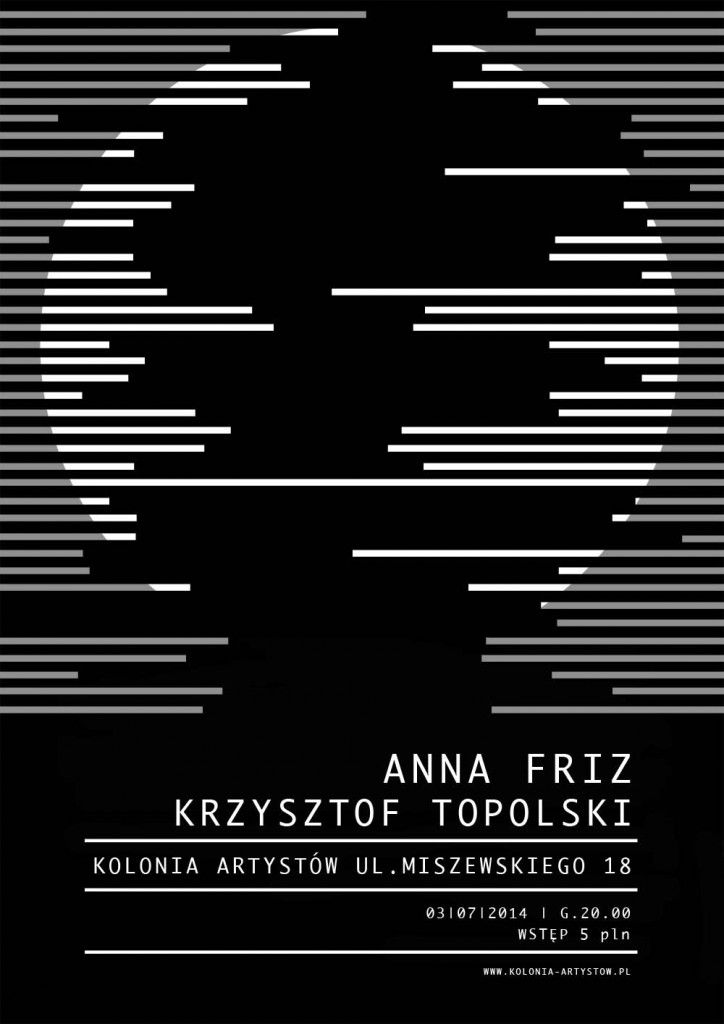 Thursday 3. July 2014, I'm performing together with Krzysztof 'Arszyn' Topolski
Kolonia Artystów | ul. Miszewskiego 18, Gdańsk Wrzeszcz  21:00
We'll be crafting a little site-specific set up for the space and peforming in/with it. Wires strung and radios hung.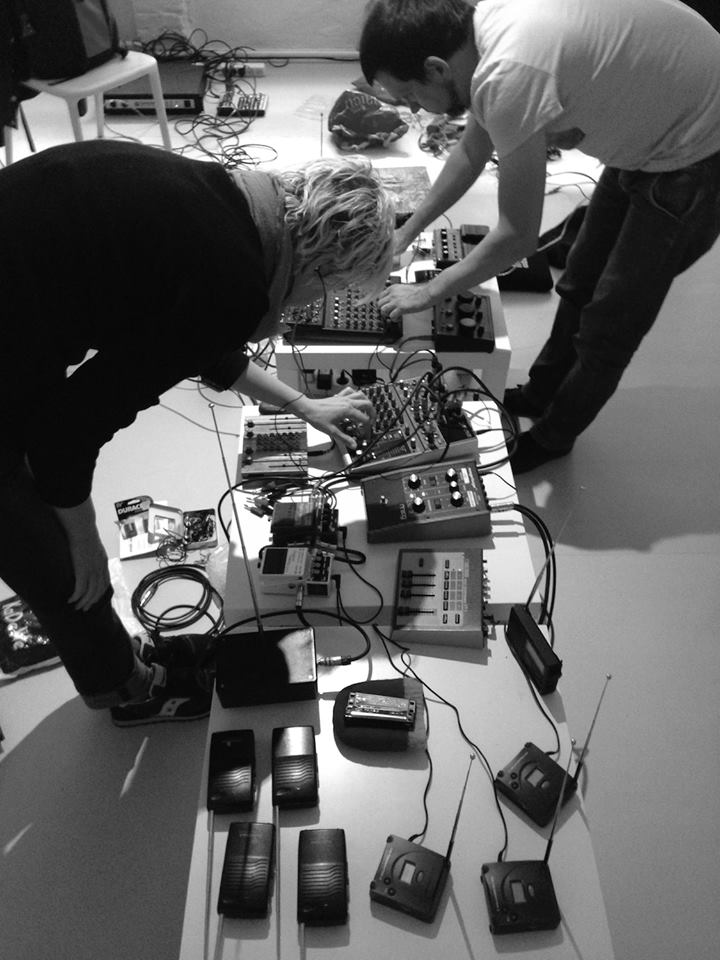 May 22nd, 2014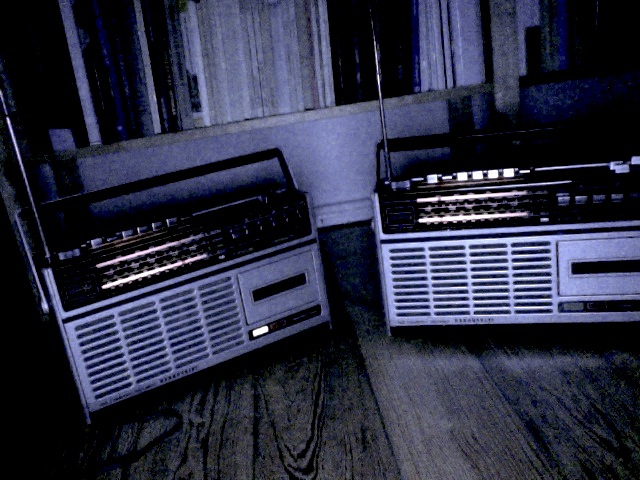 This week and next, Konrad Korabiewski and I are taking the twins out for a spin….
Two performance works for multi-channel radio, featuring two vintage Telefunken Bajazzo radio/cassette decks, multiple micro-FM transmitters, and a chorus of supporting radio receivers. We employ lo-fi instruments, spectral monitoring, and intricate feedback systems to craft an expressive and intimate world from the sensuality of signal and noise.
By working with small-scale circuits of transmission in performance, we seek to transform radio away from its everyday role as an apparatus of entertainment or information diffusion; instead proposing radio as instrument, as landscape, and as a poetic space of reverie.
Friday May 23, 2014  Gallery Liebig 12, Liebigstrasse 12, 10247 Berlin DE  20:00 sharp

Friday May 30, 2014  Nomadentappe/Memphis, Untere Donaulände 12, Linz AT  20:00
The concert in Linz will also include an artist talk.
Part of the ongoing activities of Skálar Center for Sound Art and Experimental Music which acts as both an artist collective and a curatorial platform, and produces a nomadic festival and international exchanges.
April 15th, 2014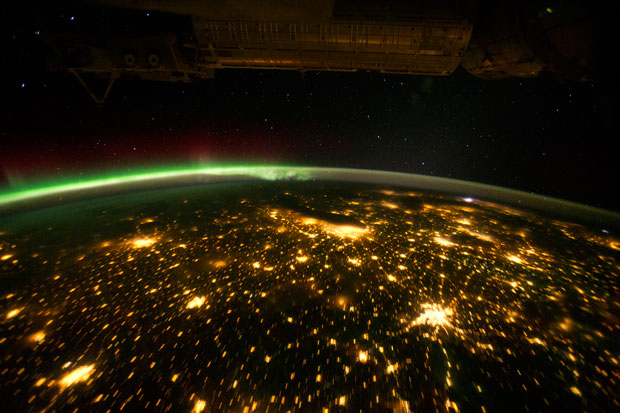 That's right, is time for another episode of NRRF B Radio, broadcast live (87.9FM) from the mighty Experimental Sound Studio in Chicago, and streamed from Wavefarm radio/Transmission Arts in New York state.
Wednesday, April 16, 2014.  11:00-14:00 Central Daylight Savings Time (GMT -5), listen in on WGXC New York on Thursday, April 17, 2014, 0:05-2:20.
The Electric Earth
The Frosty and Frothy NRRF Pirates have found themselves and their trusty schooner locked on a course DUE SOUTH owing to a badly malfunctioning compass. As they approach what appears to be the frozen, southern polar landmass, they suddenly discover that their ship is no longer moving. They are immobilized by the pack ice, so they decide to sing songs while quickly finishing off the rum. In their stupor, the crew encounters one very smelly and dreadfully lost Ijiraq which causes them to vacate the boat and immediately become lost on the ice where they experience many strange sensations and illusions: an unsettling shift in gravity, rings around the sun, a very convincing fata morgana, and several frightening aural hallucinations, all of which confuse them further. As they press forward to nowhere, the ice or permafrost begins to give way under their feet in a glorious thaw. Is the land melting away? Eventually the crew finds magnificent caverns filled with crystalline formations that seem to be connected to a giant electric ray transmitter. What is this strange world? A mirage? Madness? A secret military installation? Or the solution to the world's fossil fuel addiction? The fearless crew are all frozen in static, and we wonder, what could possibly happen next?!?

NRRF is a collaborative effort to make unlicensed neighborhood radio art. B Radio mashes b-list film and pulp fiction genres with radio art to structure the improvisational nature of the shows. It's live radio, streamed, with special guests and live audience. The core group consists of Jonny Farrow, Anna Friz, Steve Germana, Jeff Kolar, and Peter Speer.