December 1st, 2016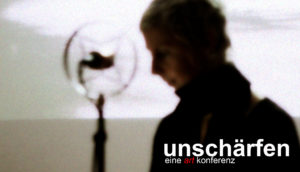 On November 2, 2016, I had the pleasure of taking part in unschärfen: eine art konferenz, a performative conference convened by Andrea Sodomka and Doris Ingrisch of the Institut für Kulturmanagement und Gender Studies. The conference explored the fuzzy or blurred areas between the production of knowldege in art and science; the expressivity and activity in ambiguous, noisy, unsharp relations and the ways in which such blurring might also be understood as a feminist strategy.
Other participants included Norbert Math, Elisabeth Zimmermann, and Reinhold Bertlmann.
This afternoon event of lecture/performance, demonstration, and dialogue has now been turned into a radio program, airing this Sunday December 4, 2016 on ORF Kunstradio, the radio art program of Ö1, the cultural channel of the national public radio of Austria.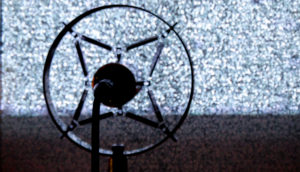 A quick gear plug: the lovely retro mic I used was the Copperphone Mini, independently designed and built by Placid Audio.
June 4th, 2014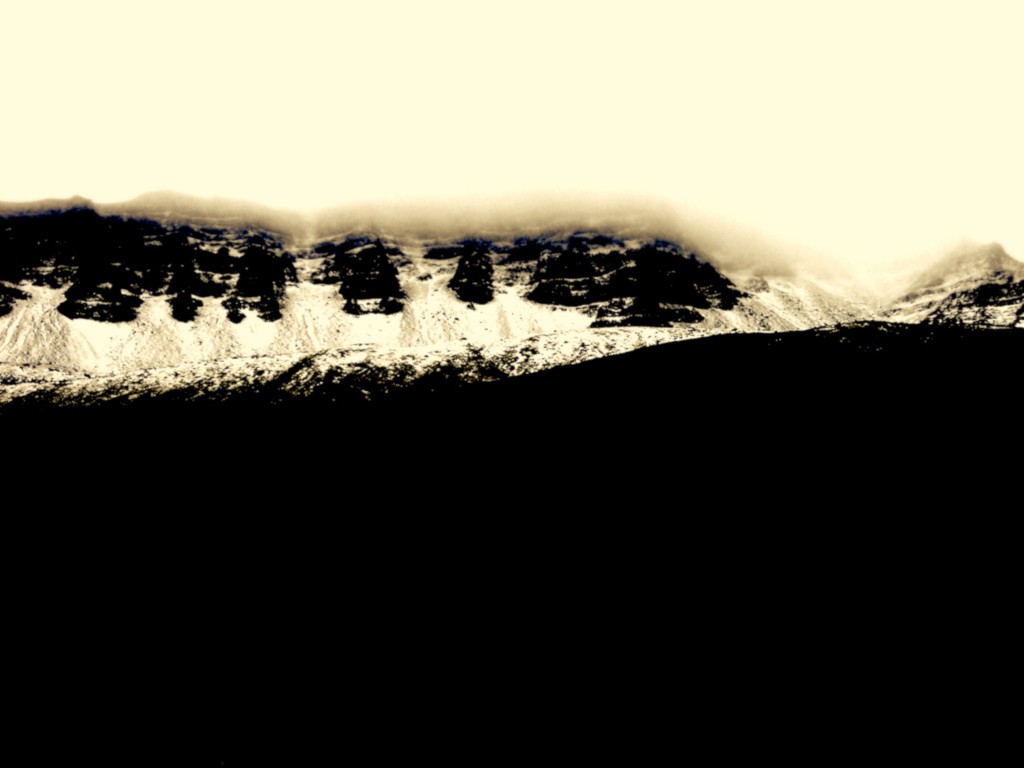 Back in October 2013, while on residency at Skaftfell Center for Visual Art in Seydisfjördur, Iceland, I crafted a 16:00 minute radio beacon to broadcast on my private transmitter every evening at sundown for a week. Radiotelegraph featured my first formal attempts at performing vocal morse code, laid over a bed of signals and oscillations. It was simulcast on the mighty Radius in Chicago, U.S. as episode 44 in their esteemed catalogue of transmission experiments.
In the last month, Radiotelegraph has made its way around the world in various ways:
-featured on Radius' Sketchpad series on WGXC New York and the Wavefarm's Transmission Arts archive, May 23, 2014
-featured in the latest curated playlist of Radius' PATCH series on WFMU New Jersey and the Free Music Archive (FMA), posted June 1, 2014. This series includes three Radius episodes that reflect on the concept of distance.
-featured as part of radio trickster Gregory Whitehead's edition of Radio Yak, heard on the brand new Soundproof program, Radio National of the Australian Broadcasting Corporation, aired May 25, 2014.
And finally… tomorrow I'm on my way to give a paper at the Radio As Art conference at the Weserburg Museum Studienzentrum in Bremen, Germany, taking place from 5-8. June 2014. I'll be talking about "The Wireless Experience of Distance". The whole conference will be streamed by Mobile Radio here, including some really nice curated overnight programming from the Radia network and ORF Kunstradio.
June 12th, 2012
I have the honour of giving the keynote speech at the gala evening of the National Campus/Community Radio Conference, the yearly gathering for the National Campus and Community Radio Association here in Canada. Takes place June 15, 2012, in Kingston, Ontario, hosted by the mighty CFRC 101.9FM, who are also celebrating their 90th anniversary of radiophonic activity. I'll be talking about resonant versus radiant paradigms for radio, illustrated by speculations and curiousities regarding the Radio of the Future, including the search for extraterrestrial life, whales, and some little people stuck inside the black box. You know, my usual pet topics.  I'm also sitting on a panel about radio art from 15h-17h, with Darren Copeland of New Adventures in Sound Art and Montréal artist Andrea-Jane Cornell.
Then I'm zooming off to London, England for the Supersonix Conference, hosted by the Society for Literature, Science and the Arts Europe, and Exhibition Road Cultural Group, June 21-23, 2012. I'll be giving a paper entitled "A Noisy Field of Relations: Radiophonic art and vital materialism".