Audio-visual documentation is being added to my channel on Vimeo
Audio excerpts are being added to Soundcloud:
   http://soundcloud.com/annafriz
    https://soundcloud.com/theradius/episode44
   https://soundcloud.com/jeffkolar/ghost-imbiss
ALSO WORKS FROM THE NRRF B-RADIO ARCHIVE ARE UP HERE:
     http://soundcloud.com/nrrf-radio
And some other places around the web…
2015 release on Audition Records of Quota;Unquota, Female Soloists in Berlin Vol 1, featuring solo live performances by me, JD Zazie, Audrey Chen, and others at K77 Berlin in 2012, curated by Salon Bruit, Berlin. Creative Commons downloadable album and art, and video interviews with us all are here too.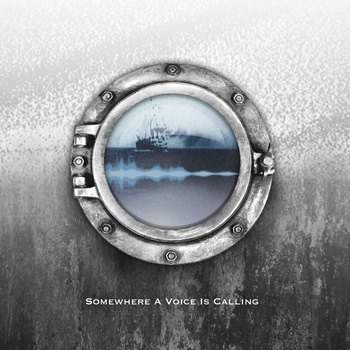 Somewhere a Voice is Calling, created together with Absolute Value of Noise and Glenn Gear as a live performance in 2007, then re-composed and released as an album and radio work in October 2014. Available for listen or purchase on bandcamp.
Live set by Anna Friz, Jeff Kolar and Eric Leonardson, from the Defibrillator Gallery, Chicago IL May 15, 2015.
… a radio show of my work aired in 2014 on sound artist Meira Asher's Radio Art program on 106FM in Israel, including two excerpts from my ongoing collaboration with Chicago-based artist Eric Leonardson, and my solo works White Night and Radiotelegraph.

RA106fm_prgrm05_Anna Friz by Radioart106fm on Mixcloud
…such as this improvisation with Maja Osojnik for Art's Birthday January 17, 2014 over the internet, Anna in Ljubljana (radioCONA) and Maja in Vienna (ORF Kunstradio). Listen here.
… and my mostly electro-magnetic set with Vancouver sound artist Kristen Roos at Deep Wireless Festival of Radio and Transmission Art in Toronto, Canada, May 2013.

A couple of short pieces under the name "Measure the Time Taken", for No More Potlucks, which have since made their way into longer-form efforts…
And a fair amount of audio documentation of various performances, broadcasts, and presentations of mine can be found on the Transmission Arts Archive of the Wavefarm (formerly free103point9.org). This includes some older material, so be gentle, gentle listener…
Ditto at ORF Kunstradio, where I have made a number of shows over the years…