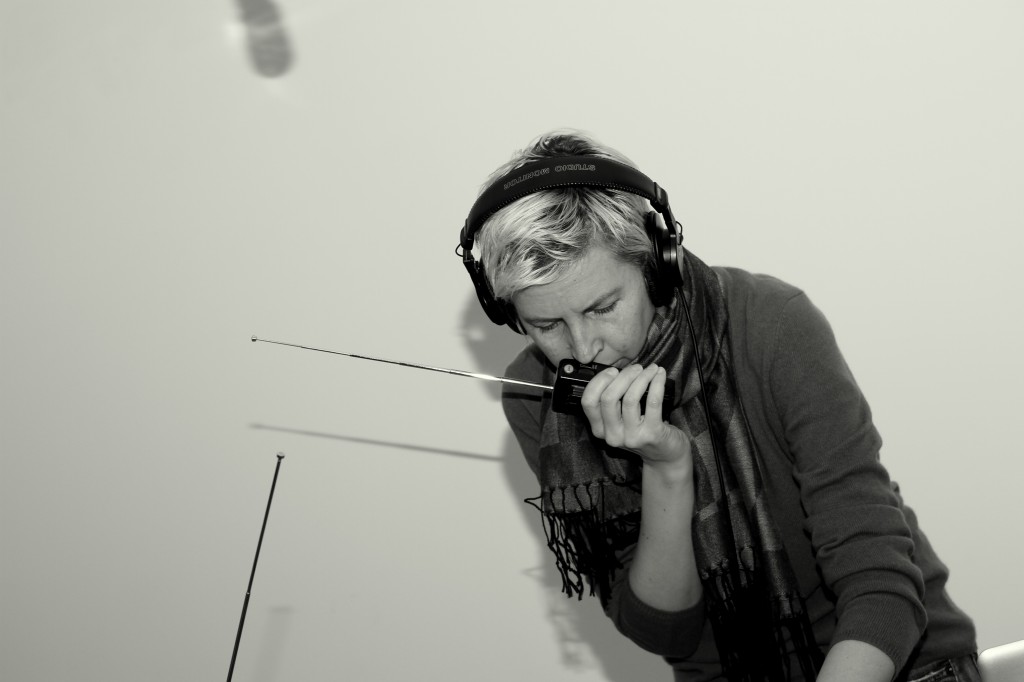 This section in progress….but to start, some interviews:
Feature portrait podcast entitled Radioen er ikke en Beholder (Radio is not a Container) by Anne Clement for Seismograf/DMT, a Danish journal of contemporary music and sound art practice. In Danish and English.
Recent article in the Leonardo Music Journal December 2015, Vol. 25: 14–16., entitled The Sonic Witness: On the Political Potential of Field Recordings in Acoustic Art, by Gerald Fiebig.
Gregory Whitehead interviewed me over at Desperado Philosophy/Netartery.
Interviewed for the Chilean-based Holy Filament blog (in spanish).
Etienne Noiseau interviewed me over at the excellent French radio art blog Syntone.
Chris Kennedy interviewed me for a feature in Musicworks magazine issue #106  entitled "A Breath in the Radio World: Anna Friz Sending and Receiving".
Dr. Gascia Ouzounian gave a paper entitled "The Spatial Politics of Radio: Anna Friz' Critical Utopias" to the International Computer Music Conference about my work in 2008.
Article by Saara Liinamaa about my work in THIS Magazine, entitled "Radio Artist Redefines the Medium".
Interview for SoundLAB Cologne.
… and a couple of lovely videos produced by Jérémie Pujau for the quota:unquota series curated by Philip Morris and co-produced by Audition Records and Salon Bruit, Berlin in February 2013. Performance footage and a pre-show interview.
Q01 ::: ANNA FRIZ ::: 15.02.2013 ::: BERLIN from Audition Records on Vimeo.
The video can't really show that I had installed 6 radios under the floor so that they can be heard through the grills underfoot of the audience, which receive part of my performance sound via a small fm transmitter. The radios mainly transmit small satellite sounds (which sound a bit like crickets or nighttime insects), air traffic control chatter, and some high frequency static.