July 14th, 2022
July 14-15, 2022, from 14:00 until noon the following day, I will be performing a live 22-hour radio art show entitled Fog Refrain.
The show is hosted by Radio ARA, heard internationally on over 14 radio stations, and takes place at the Apdikt, behind the Bridderhaus, 1 Rue Léon Metz, 4238 Esch-sur-Alzette, Luxembourg. For anyone local, drop in to experience this live show between 14:00 and midnight. Free entry.
Here's what it's all about:
A radiophonic day and night composed live from listening and responding to signals within the long slender fog zone between Santa Cruz and Jenner on the northern California coast. Existence here is shaped deeply by the marine layers and tule fogs that water the land and flow over and into its contours. Ancient coastal Redwood trees grow only as as far as the fog rolls ashore, and in the absence of rain for many months of the year the fog is the only source of water. Particularly during the summer months, the coast is deeply buried in daily fog. Yet as the climate crisis brings drought and wildfire to this area, the fog is also receding. Without the fog, the land will be transformed to a more sere, harsh place. As Etel Adnan also writes: "We believe in the uniqueness of these times as in the originality of this sky."
The fog is no more a container than radio is a cup to be filled with programming. A medium is not merely a conduit for moving content; a medium might be understood in the multiple senses of conveyance, expression and cultivation. Land, sea and air combine as fog. Similarly, tune in to listen to the radio as it carries across from the Pacific coast to inland Esch and beyond, bringing all manner of signal activity from foghorns, raven calls, coyotes, pedestrian signals, harbour communications, redwood forest and chaparral, sounds from the burn scar of summer fire, air-to-ground chatter, owl calls and the dry continuous flirtations of spring insects.
Like refrains through these field recordings are stories and live performed compositions based on a 'score' crafted from forces observed at key points where fog and infrastractures meet, such as the narrows where the Pacific Ocean enters the San Francisco Bay. Based on cycling over the Golden Gate Bridge, I have assembled a list of forces characteristic of the bridge, such as the fog moving over and under the deck, the rhythms of car traffic, the intense buffeting wind that one leans hard into while cycling, pelicans surfing air currents overhead, railings that sing, and fog beacons and horns sounding on the nearby headlands. Throughout the 22 hour program, I will be live in studio in Esch, intertwining field recordings with performances of such observation-based scores in response to the real-time movement of the fog along the north coast based on satellite information, using my assembled instrumentation of electronics, voice, lung-powered boat horns and radio instruments.
Live performance by Anna Friz. All field recordings by Anna Friz together with associate recordists Gonzalo Galetto, Gabriel Saloman Mindel, and Abram Stern.
This project is made possible with support from the Arts Research Institute and the Committee on Research, University of California, Santa Cruz.
July 3rd, 2022
My piece Imperfect Breath, commissioned by Avatar (Québec) as part of a retrospective of work by composer and radio artist Chantal Dumas, will be presented on July 8 as part the Heroines of Sound Festival, specifically for the Tape Concert curated by the talented Annesley Black (who will also be presenting a new commission at the festival on July 7).
Heroines of Sound Festival seeks to amplify and (re)discover female protagonists in music and increasing the public presence of their music. The goal of all Heroines events is to make the works of women pioneers of electronic music accessible to a wider public, so that audiences have the opportunity to discover connections between early heroines and women composers active today in contemporary music and electronic performance.
Show takes place on July 8, 2022 at 22:30 CET at Radialsystem, Berlin: Holzmarktstraße 33, 10243 Berlin Germany.
May 26th, 2021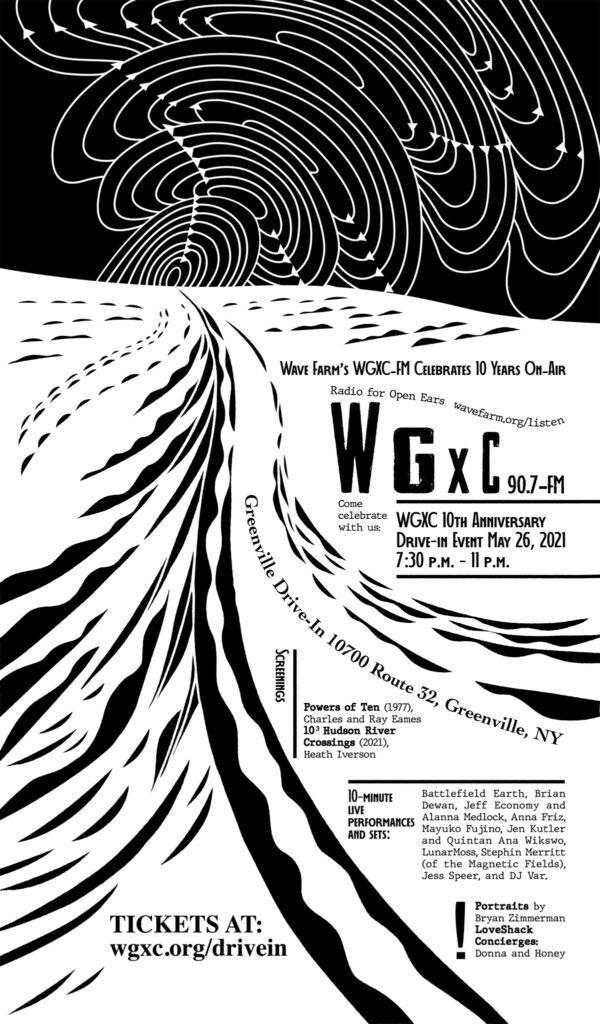 After more than a year of performing at a distance via radio and online broadcasts, I'm super excited to do my first live show tonight since January 2020!! Come on down to the Greenville Drive In theater, come rain or stormy weather (which there may be a bit of tonight). In celebration of the mighty WGXC, broadcasting high power community radio to Green and Columbia counties in New York state for past 10 years, I'll be part of the festivities and doing a new 10 minute piece called "10 Band Radio" (note the emergent theme here….) Will there be walkie talkies? You betcha. And probably some silver rain gear.
The rest of the week I'm here in a mini-residency at the Wave Farm, doing live radio from the Acra studio at Wave Farm on Thursday May 27 2-4pm New York summer time to wrap up Jess Speer's Wave Farm fellowship, and a solo show Friday May 28 4-6pm where I'll be making some new improvised radio art incorporating recent recordings and environmental media of all sorts with electronics and voice. Listen here.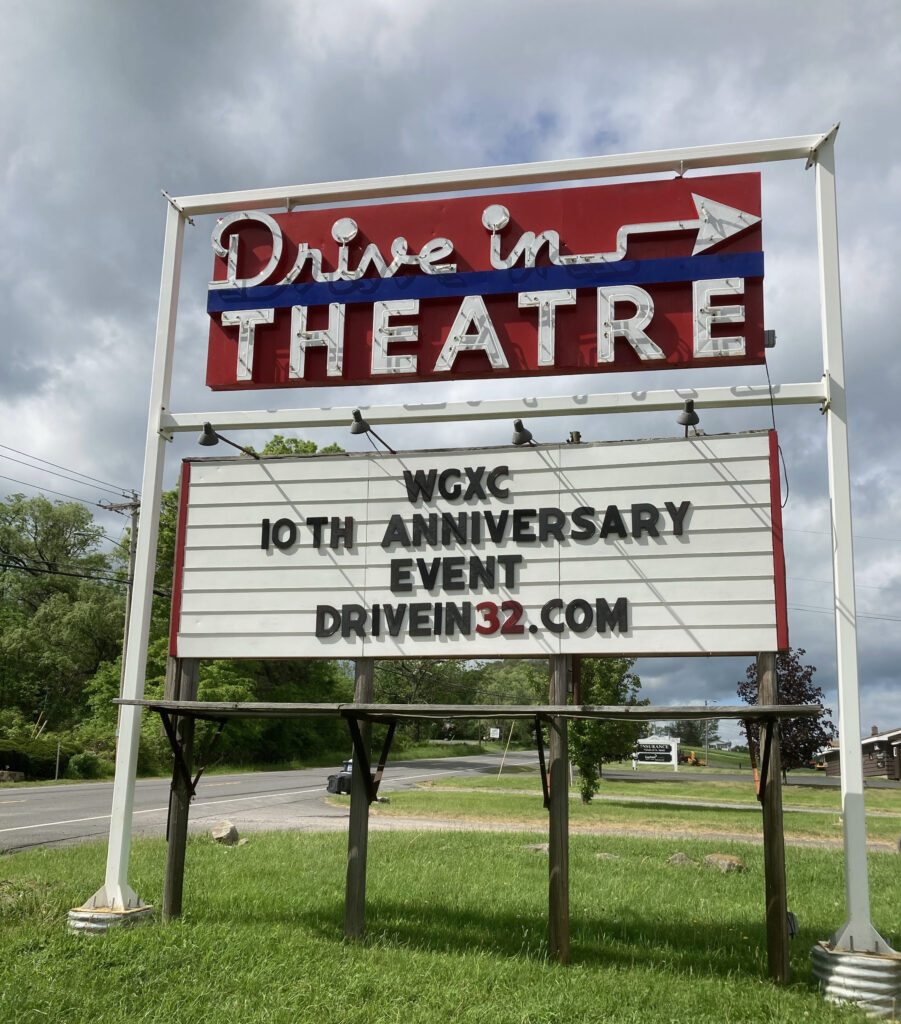 April 16th, 2021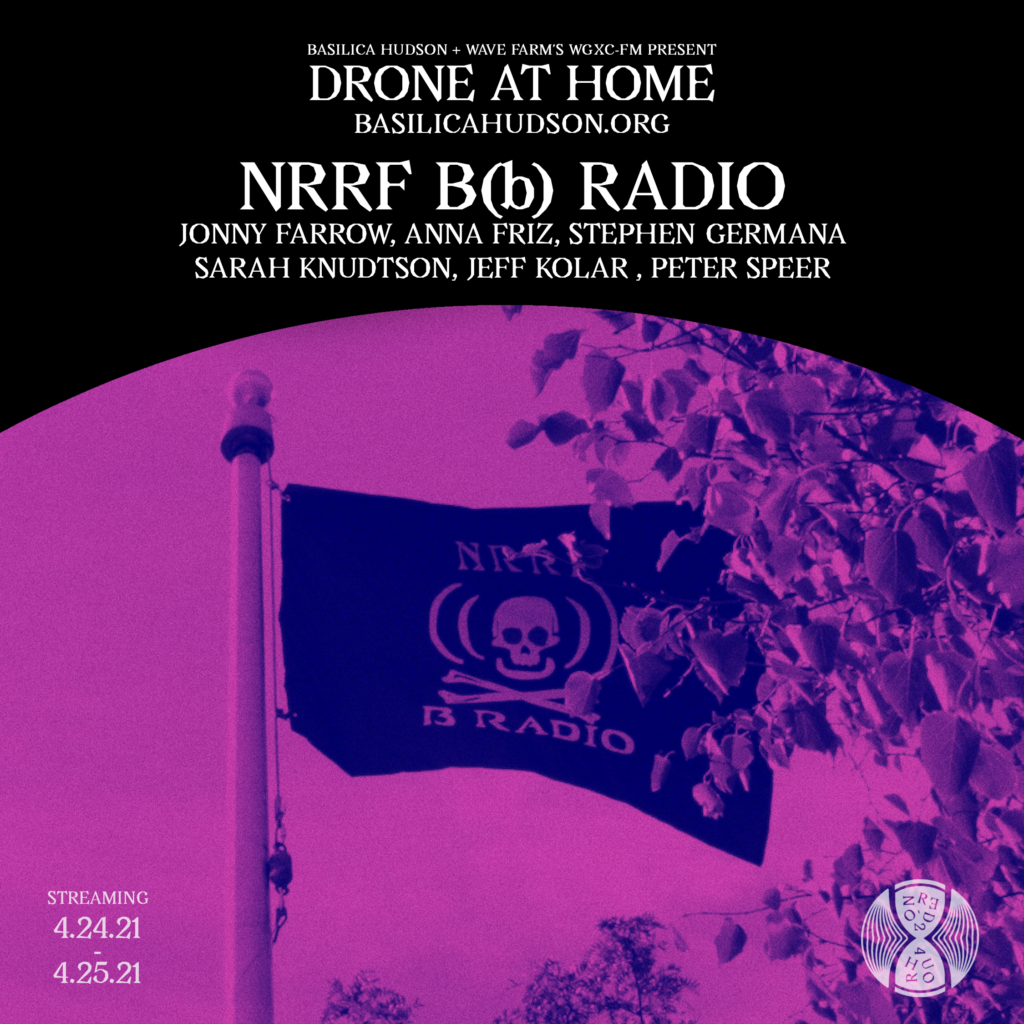 NRRF B(b) Radio presents: The Spiral Breath
created for the Basilica Hudson's Drone at Home concert
Heard online and on FM at WGXC and Wave Farm April 24-25, 2021
When a white dwarf star dies it emits a stream of carbon atoms, carried across the galaxy like ash by cosmic winds. These atoms eventually reach other stars and their planets, thereby feeding their own cycles of life and death. The universe breathes, and so do we. Meanwhile, here on earth the current pandemic has focused our attention on both the dire risks and life-giving necessity of breathing, especially in close proximity to others. Spirals form in the human lung when carbon nanoparticles disturb certain surfactant molecules found there. Could those spirals be the imprint of the Milky Way inside our lungs? The carbon breathed out by stars draws an image when we inhale. Drawing breath is ever more precious. This drone meditates on these ideas across dynamics of scale: macro and micro cycles of starlight and breath, the vibrations of atoms, the bellows that power stellar forges which 'exhale' particles as breath and that we also breathe, and the indelible traces left in our bodies by these cosmic forces.
NRRF B(b) Radio is an ongoing series of radio art programs created and performed by the current NRRF collective comprised of sound and media artists Jonny Farrow, Anna Friz, Stephen Germana, Jeff Kolar and Peter Speer, with video by Sarah Knudtson. Performing across the fields of improvisational and experimental sound, neighbourhood radio, and translocational radio art, the group assembled in Chicago in 2012 at the Experimental Sound Studio for a summer residency where they made long-form, improvised radio art based on B-movie and sci-fi themes, exploiting and deconstructing the genre for its tropes and stereotypes. The NRRF collective emphasize significant abstract improvisation and take as many tangents as possible. This results in an unpredictable mix of open fields of sounds, occasional narratives, spaceships that fail to launch, and even singing. Sometimes there is cake.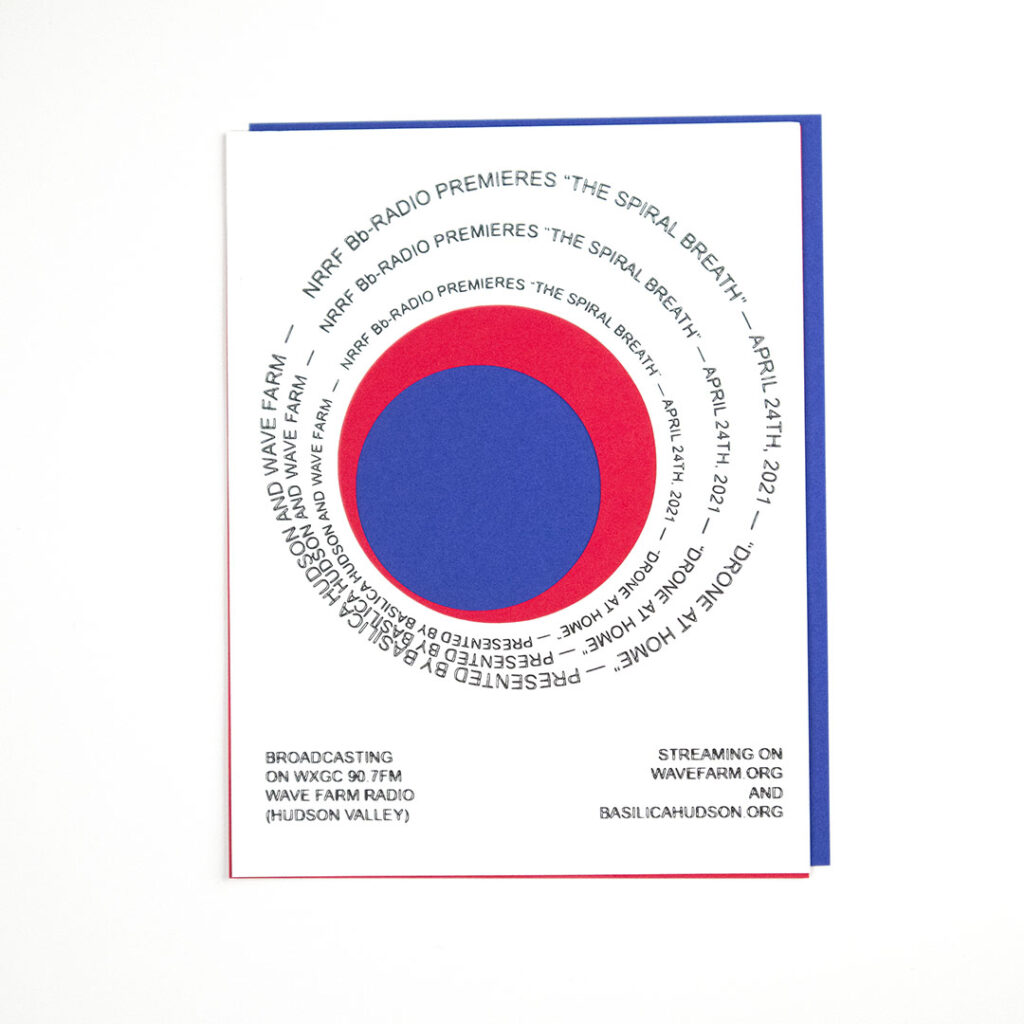 December 10th, 2020
YOU- HOUR 10 (21-22 GMT) (16-17 EST) (14-15 CST) (13-14 PST)
Anna Friz (Santa Cruz) with Amy Mihyang Ginther, Cynthia Ling Lee, Gabriel Saloman
Conversations with ancestors, bodies, and ancestral selves. You. Distant and longed for, distant and beloved. You. Are changing, have changed. You. Consider all your relations.
Our performance includes sounds of archival tapes of past selves and absent family members, current generations of children and elders, bodies moving, bodies playing, and bodies experienced over distances of time and space.
12-hour online event organized by Christof Migone. First in a series of twelve annual events taking place on December 12 from noon to midnight GMT (7-7 EST, 5-5 CST, 4-4 PST). Each year the event will move through each word of the 12-word phrase you and I are water earth fire air of life and death and activate the word of the year in myriad ways. This year it all starts with you-. It always starts with you-.
November 18th, 2020
Even underground, insomnia follows. There is light at the end of the burrow, and darkness in the pipes and the tunnels in and out of the house. There are ways in and there are ways out. What comes in, and what goes outside?
Online solo concert for Indexical, Santa Cruz California, October 10, 2020.
I performed live with walkie-talkies, radio, and electronics to a video I shot earlier the same day.
Many thanks to Andrew Smith and Indexical; special thanks to Rodrigo Ríos Zunino.
https://www.indexical.org/
July 13th, 2020
June 11th, 2020
April 3rd, 2020
Here's the video from my set for the ongoing Quarantine Concerts hosted by the Experimental Sound Studio, Chicago on April 1, 2020. Curated by Sam Clapp, all the sets that evening were responding to the theme of "Inattention".
My setup involved 4 FM transmitters, radios, micro-cassette, and small electronics. Also some live Monterey Bay radio world, including the nautical weather report.