July 13th, 2020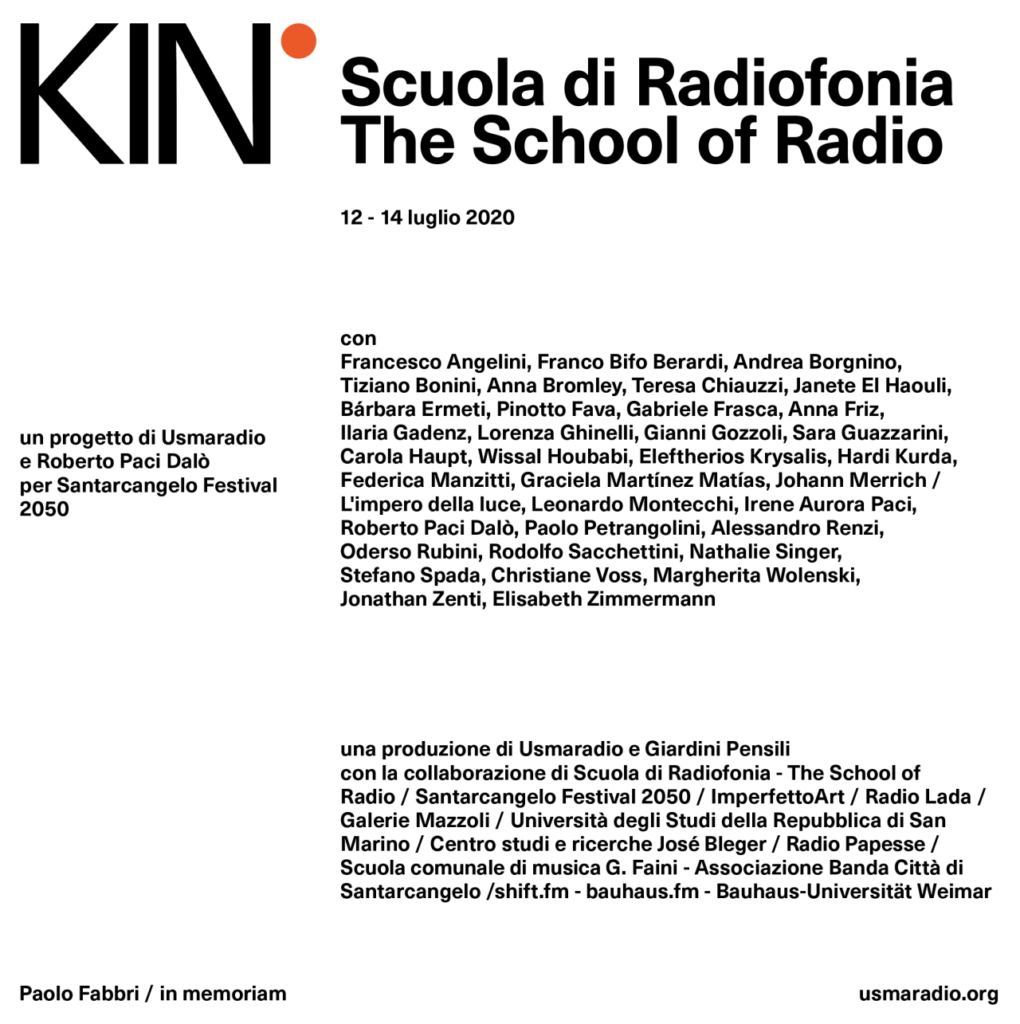 June 11th, 2020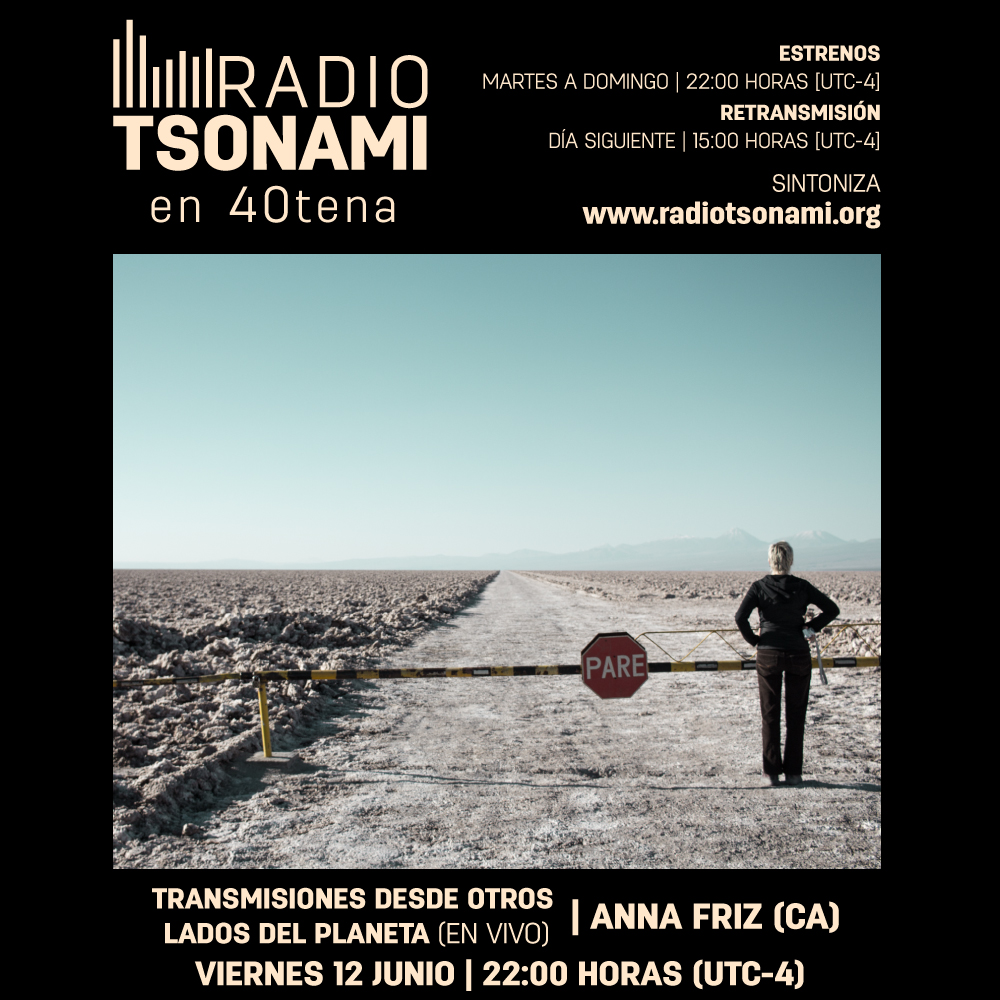 April 3rd, 2020
Here's the video from my set for the ongoing Quarantine Concerts hosted by the Experimental Sound Studio, Chicago on April 1, 2020. Curated by Sam Clapp, all the sets that evening were responding to the theme of "Inattention".
My setup involved 4 FM transmitters, radios, micro-cassette, and small electronics. Also some live Monterey Bay radio world, including the nautical weather report.

March 31st, 2020
I'll be joining the Experimental Sound Studio's Quarantine Concert series line up on Wednesday April 1, 2020 (not a joke, a true event!). Tune in starting at 20:00 CDT (Chicago time, GMT -5, or PDT GMT -7 on the Pacific west coast). I'll be on at 21:00, playing a 30 minute solo set.
The evening is curated by Sam Clapp, and features Erica Gressman, Norman Long, me, and Matt Test + Stephan Moore.
All donations from my set go to support ESS: support the survival of independent art and culture, especially now!
January 17th, 2020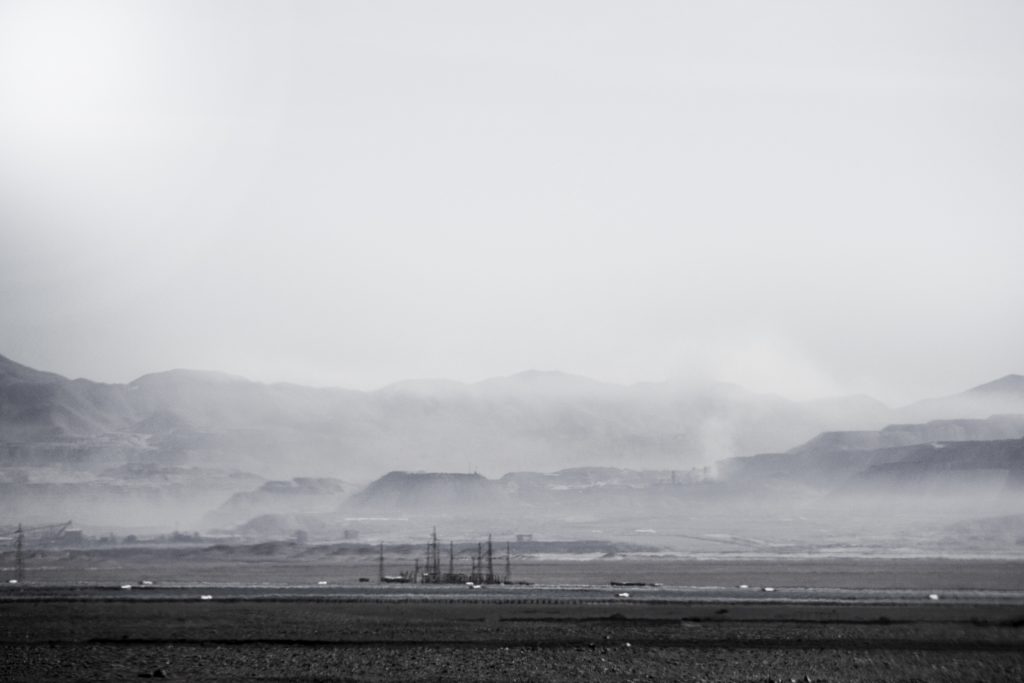 It's that time of year, when once again we reach into deep pre-history to celebrate Art's Birthday. It's been 1,000,057 years to be precise, since someone dropped a sponge into a bucket of water, and so, art was born. Buiding on Robert Filliou's Fluxus holiday, a loose and changing cooperation of international artists join in networked exchange locally and around the world. Tune in to the hub of activities.
I'm currently in Graz, Austria, hosted by the inimitable esc medien kunst labor . Tonight we are kicking off the year of the urban cyborg with a Cyborg Radiation Day. I'll be performing a new piece entitled Changes of State, using field recordings from the Atacama desert, together with protest sounds shared by my collaborator Rodrigo Ríos Zunino from the recent popular uprisings in Chile in response to aggravated social and economic inequality.
While the Chilean uprising was sparked by a hike in public transportation prices, the real issue lies in a massive inequity between social welfare and corporate welfare, where Chile's extraction economy serves the very wealthy while pillaging the environment and forcing more and more people to fall into poverty. International companies and consortia are deeply implicated in this mess, with Canadian mining companies and investors at the helm. Our ongoing project on mining and its associated infrastructure in the high altitude deserts of Chile is the focus of my time here in Graz, both for Art's Birthday and with the multi-screen and multi-channel sound installation Salar: Evaporation which will open next week on January 24, 2020 at esc.
Tune in via Radio Helsinki , the free radio here in Graz, and here's the full line up for tonight from esc!
18.00 Uhr:URBAN CYBORGS, Opening and greeting words by Reni Hofmüller and Ilse Weber, presentation of the project URBAN CYBORGS and start of radio transmission including Radio Cyborg Transmitter RCT
18.30 Uhr: Presents to art, Onlinearchive Ö1 Kunstradio, Moderation: Reni Hofmüller
20.00 Uhr:Solar Radio, Absolute Value of Noise, live from Vancouver, Canada
19.00 Uhr: Salar: Evaporation, Lecture by Anna Friz
20.30 Uhr: Spark Gap, Raviv Ganchrow, Preproduction Deutschlandfunk
21.15 Uhr:The sound of artspace, Seppo Gründler live in Graz, then: Presents to art, Onlinearchive Ö1 Kunstradio, Moderation: Reni Hofmüller
21.40 Uhr:Changes of State, Anna Friz, Radioperformance, live from Graz
22.00 Uhr:Die Loslösung des Plans, Lale Rodgarkia-Dara, live from Graz
22.30 Uhr:Embodied Radio Device, Absolute Value of Noise and Anna Friz
22.50 Uhr: 30 Minutes of SDR, Enrique Tomas, live from Linz, in collaboration with Dorf TV Linz
23.20 Uhr: denn jede Variable stellt eine konstante Form dar, Adina Camhy, Bettina Landl & Peter Venus; Presents to art, Onlinearchive RADIA, Moderation: Reni Hofmüller
August 6th, 2019
Summer for the lightly fried professor means release from the teaching schedule and back to some R n' R n' R n' R, or research, recording, writing, and relaxing. Probably in the reverse order, to be honest. And a little travel to bring the noise across the water and catch up with long time collaborators.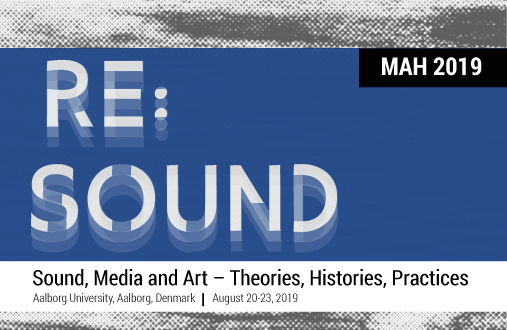 First up, I'll be heading for RE:SOUND 2019, the Media Art Histories conference held in August 2019 in Aalborg, Danmark. I'll be performing Radiation Day (with a re-edit of the video and recomposed sounds) at Musikken's Hus on Tuesday August 21, 2019, and giving a paper on August 23 at Aalborg University on fieldwork intended for multi-sensory media art production centered upon disciplines of listening. Really looking forward to a stellar week, which has a great lineup including academic talks and evening performances of all sorts. Og jeg glæder mig til at sludrer lidt på Dansk!
Radiation Day is the first of a series of works generated from fieldwork in the northern Chilean deserts, created with collaboration from Rodrigo Ríos Zunino. More about our fieldwork and Radiation Day in a special feature on Earlid.
On August 24, 2019, my solo composition Two Sleeps, originally commissioned by Radio Arts UK, will be presented as part of the Lange Nacht der Hörkunst, an overnight concert of experimental audio arts and radio pieces serving as a kind of coda to the Leipziger Hörspiel Sommer Festival 17, in Leipzig, Germany. Kanal 30, Leipzig-Plagwitz, 8pm-4am.
And I'll be on air/ online on Copenhagen's own experimental radio station The Lake, for an in-studio chat and live set on their ongoing series "Søens Folk"; tune in August 25, 2019, 20-22h (GMT +2).
Then I'll be heading down to Vienna, Austria to spend a week with Elisabeth Zimmermann, radio art boss lady at ORF Kunstradio. I'm cooking up a new radio art work in the same family of works as Radiation Day, which will be ready for the airwaves in 2020.

And finally a little much-needed retreat to Skálar HQ in East Iceland, where the fog has hardly lifted all summer and begs to be documented and blundered about in once again…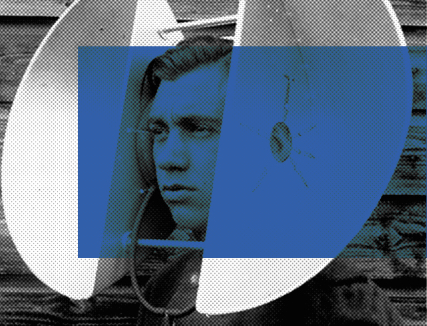 Thanks to support from the Arts Research Institute and the Committee on Research at the University of California, Santa Cruz for these travels to present and develop my work!
May 19th, 2019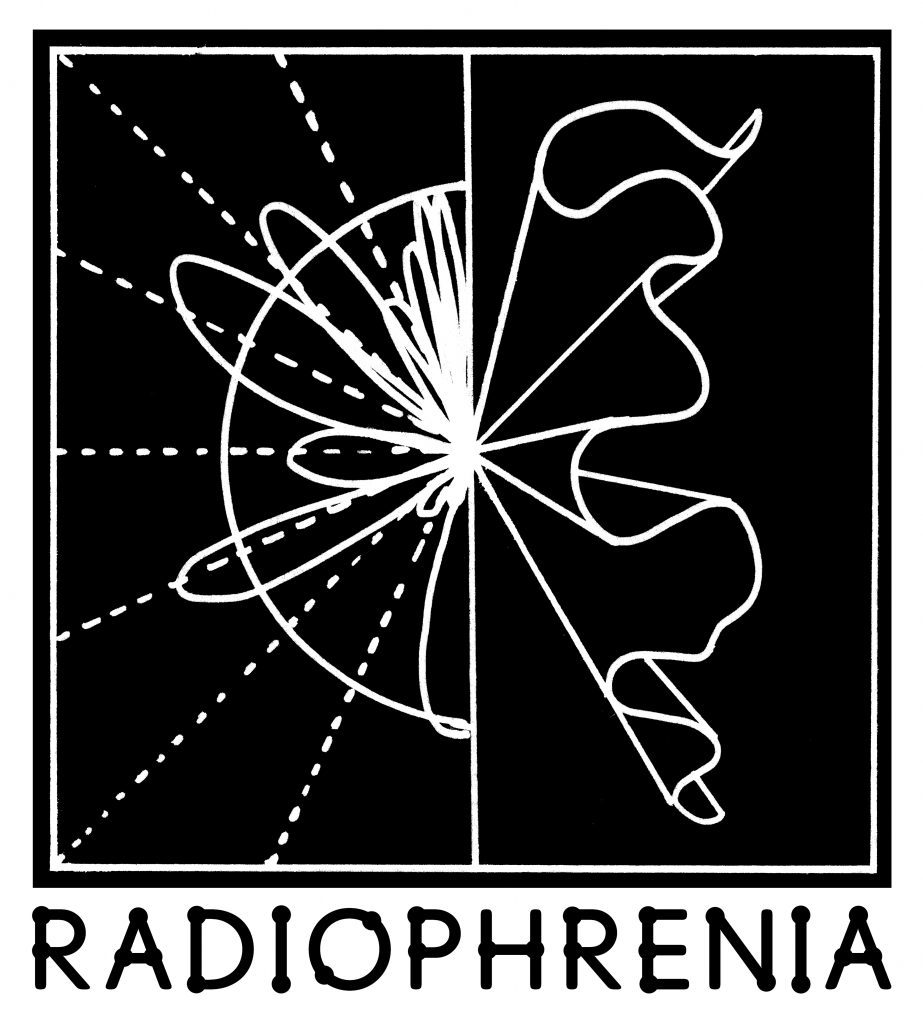 I have a number of radio art works (collaborations all!) in the current edition of Radiophrenia (2019). Tune in May 19-26, 2019 to listen to the full schedule of radio art from around the world.
Radiophrenia is a temporary art radio station organized by Mark Vernon and Barry Burns– a two-week exploration into current trends in sound and transmission arts. Broadcasting live from Glasgow's Centre for Contemporary Arts, the station aims to promote radio as an art form, encouraging challenging and radical new approaches to the medium.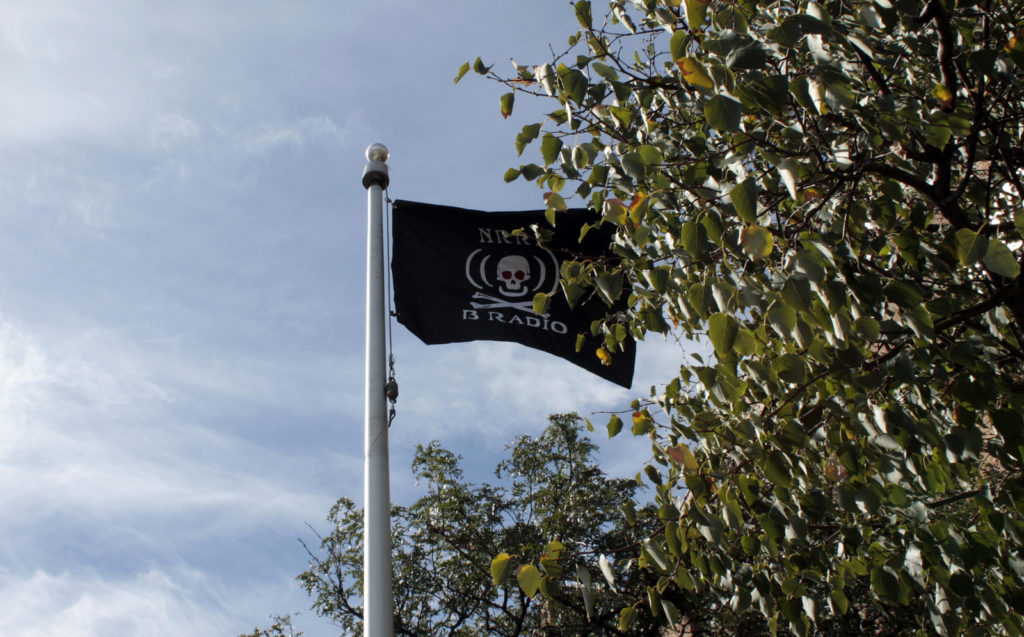 May 19, 2019 16-18h Glasgow time: NRRF B-Radio returns, with an all new surreal and labyrinthine episode The Forbidden Planet Awakens! Deconstructing the space opera, the countdown never ends as our intrepid space crew and their ever-practical Mission Control and chronically depressed Ground Control counterparts try to escape the Forbidden Planet.
NRRF is a collaborative effort to make unlicensed neighborhood radio art. B Radio mashes b-list film and pulp fiction genres with radio art to structure the improvisational nature of the shows. It's live radio, streamed, with special guests and live audience. The core group consists of Jonny Farrow, Anna Friz, Steve Germana, Jeff Kolar, and Peter Speer. For this episode, all members participated remotely, from Abu Dhabi, Wave Farm in Acra NY, Florida, North Carolina, and Radius in Chicago. Many thanks to the Wave Farm and Tom Roe for supporting the piece, which will also be rebroadcast on WGXC Greene and Columbia counties, NY in the coming weeks.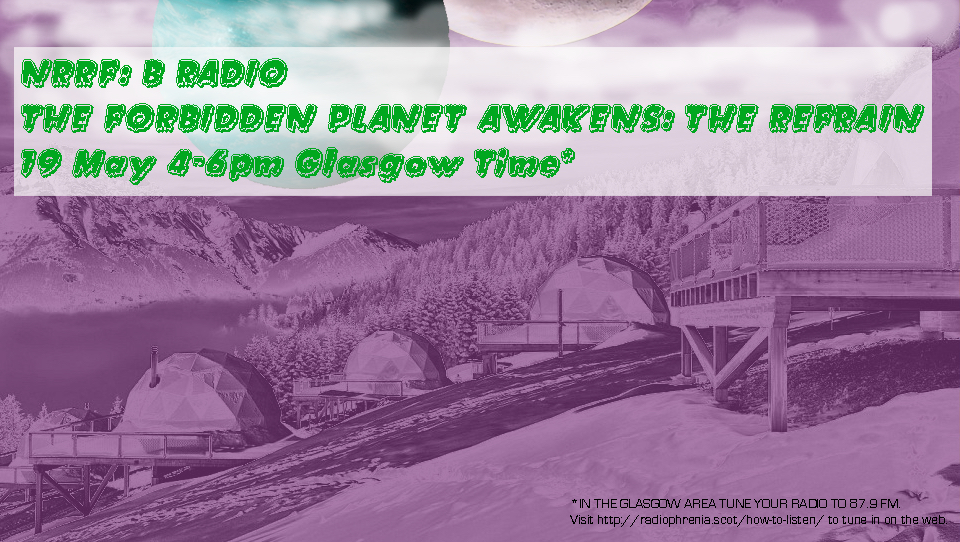 March 14th, 2019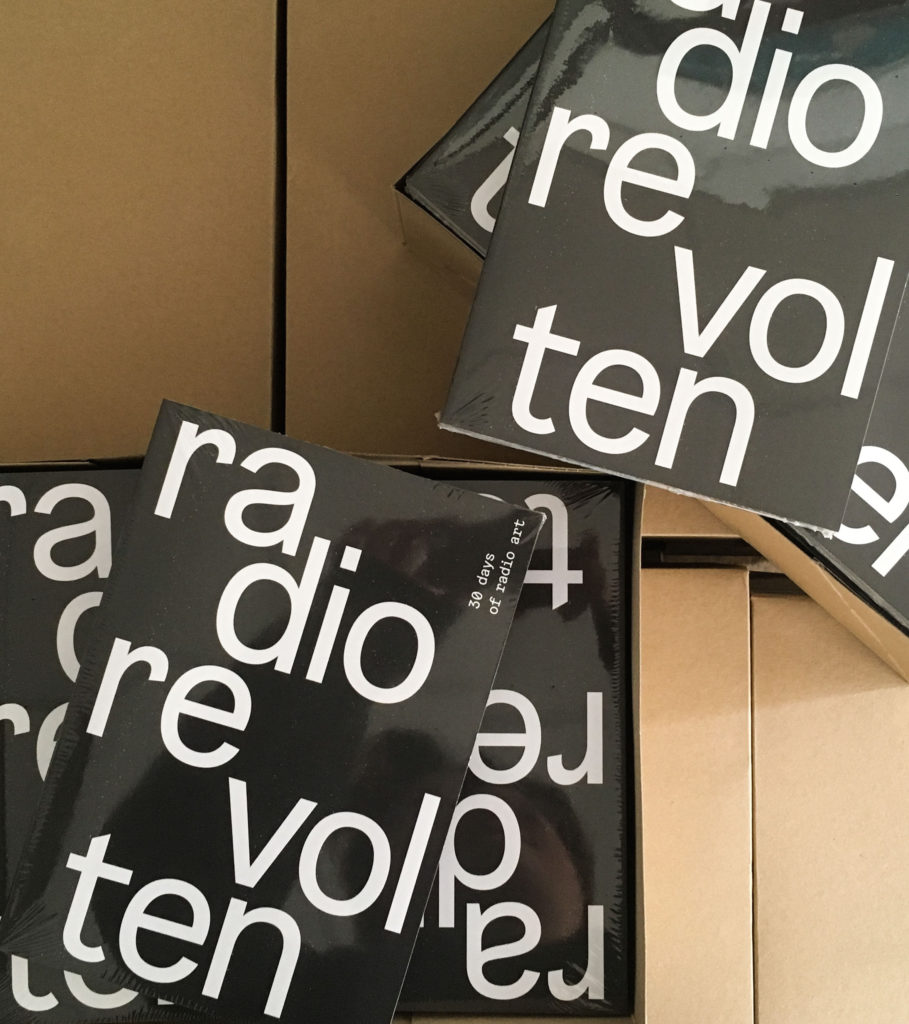 In October 2016, over 80 radio artists gathered in Halle (Saale) for the International Radio Art Festival Radio Revolten. The book Radio Revolten. 30 Days of Radio Art documents the artistic works from the festival's own radio station, the installations and performances, and reflects contemporary artistic approaches to the future use and social standing of the medium of radio. The book is published by Spector Books Leipzig and includes articles by Knut Aufermann, Anna Friz, Helen Hahmann, Martin Hartung, Lukas Holfeld, Udo Israel, Tina Klatte, Jan Langhammer, Michael Nicolai, Sarah Washington, Ralf Wendt, Gregory Whitehead, Florian Wüst and Elisabeth Zimmermann. The photos were taken by the Halle photographer Marcus-Andreas Mohr. The book was designed by graphic designer Nastia Bessarabova.
Two years after the Radio Revolten International Radio Art Festival, Radio CORAX celebrated unusual and playful radio. To mark the publication of the book Radio Revolten. 30 Days of Radio Art and the opening of the third Radio Art Residency in cooperation with the Goethe-Institut, a joint radio performance took place on March 14 at the Halle (Saale) Opera Café and on air. With Knut Aufermann, Steve Bates, André Damião, Anna Friz, Marold Langer-Philippsen, Sally Ann McIntyre, Sol Rezza, Claire Serres, Sarah Washington and Ralf Wendt and radio makers of Radio CORAX.
Thursday, March 14, 2019
8 – 9 p.m., doors open at 7:30 p.m.
Café of the Opera in Halle (Saale) (Universitätsring 24, 06108 Halle/Saale)
Live on Radio CORAX 95.9 FM in Halle (Saale) / Live on WGXC 90.7 FM in New York State / Live-Stream radiocorax.de
November 22nd, 2018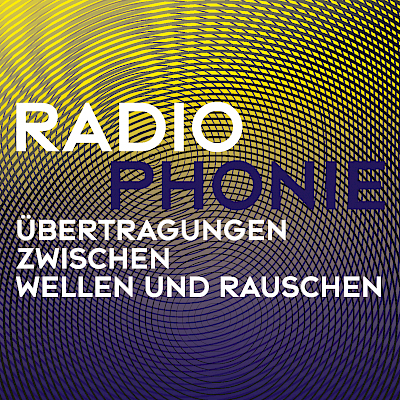 This week I'm in Basel, Switzerland to give a talk on Thursday Nov 22, 2018 as part of the Radiophonic Spaces exhibition at the Museum Tinguely which is part of a larger initiative to study radio and radio art by the international Radiophonic Cultures research group.
The talk is entitled "Distance, Difference and Reverie: Encountering Transmission Ecologies Through Radio Art". Other presenters over the course of the exhibition include Geert Lovink, Diana McCarty, Verena Kuni, Carolyn Birdsall, Wolfgang Ernst, and others.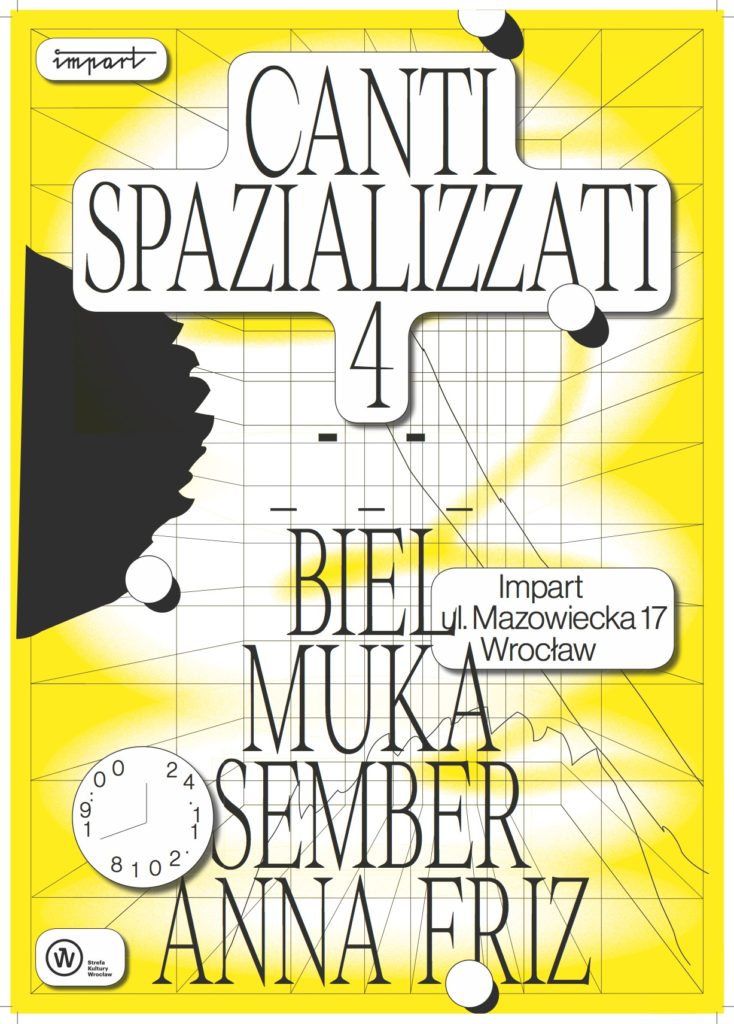 Also this week, on November 24, 2018 Collecting Clocks and Losing Time will premiere in Poland at Impart Theatre, Wroclaw, as part of the Canti Spazializzati 4 event, in coordination with the latest issue of Glissando music journal, in which I also have an article about radio art in Canada entitled "Art on Autonomous Waves".
September 10th, 2018
This week, I'm traveling to Quito, Ecuador to perform at the XIV Festival Ecuatoriano de Música Contemporánea.
I'll  be performing Radiation Day on September 14, 2018, at the Teatro Variedades "Ernesto Albán", and giving a workshop entitled "Embodied Listening" at the Academia Ecuatoriana de la lengua (AEL) Calle Cuenca N4-77 y Chile (Plazoleta de la Merced) Quito on September 13 (11-13h, 14-16h).
Radiation Day is the first of a series of works generated from fieldwork in the northern Chilean deserts, created with collaboration from Rodrigo Ríos Zunino.
More about our fieldwork and Radiation Day in a special feature on Earlid.
Funding for my participation in the XIV Festival Ecuatoriano de Música Contemporánea provided by the Arts Research Institute of the University of California, Santa Cruz.