July 12th, 2017
This week, tune in to Radio Tsonami for three live radio mixes of audible materials gathered on a recent trip to the altiplano and salt flats of northern Chile. XRRB returns July 12, 14, and 16, at 21:30-23:00 GMT -4; live from CASAPLAN's artist residency space, where I'm staying here in Valparaíso, Chile. Tune in here.
XRRB
Nocturnal outpost, distance monitoring, and experimental radio beacon. Night time respirations after days spent staring into the sun. Featuring journeys over the Flatlands of Patience and through the Ruins of the Future. Live radio by Anna Friz with special guest Rodrigo Ríos Zunino for Radio Tsonami.
Anna is supported by the Canada Council for the Arts and University of California, Santa Cruz.
June 19th, 2017
While working away at home and in studio, I've sent my sounds on the road with these recent and current presentations abroad:
The Envelope of the Hour originally commissioned for Radio Revolten International Radio Art Festival in Halle/Saale Germany in October 2016 was re-mounted for Il suono in mostra sound art festival, curated by the Spazzioersetti Gallery in Udine, Italy, June 3-11, 2017. The work was adapted to 7 channels and installed in the old Clock Tower in Piazza Libertà in Udine.
The Joy Channel (created with Emmanuel Madan) was presented on Radio RE:FLUX on CKUM Moncton, as part of RE:FLUX 12 Festival, Moncton New Brunswick, June 1-4, 2017.
Radiotelegraph will be presented on June 20, 2017 in the Theatr Studio in Plac Defilad, Warsaw, Poland as part of the Do usłyszenia na Placu Defilad – festiwal słuchowisk, vol. 2, or To hear at Defilad Square – festival of listeners, vol. 2. 
January 31st, 2017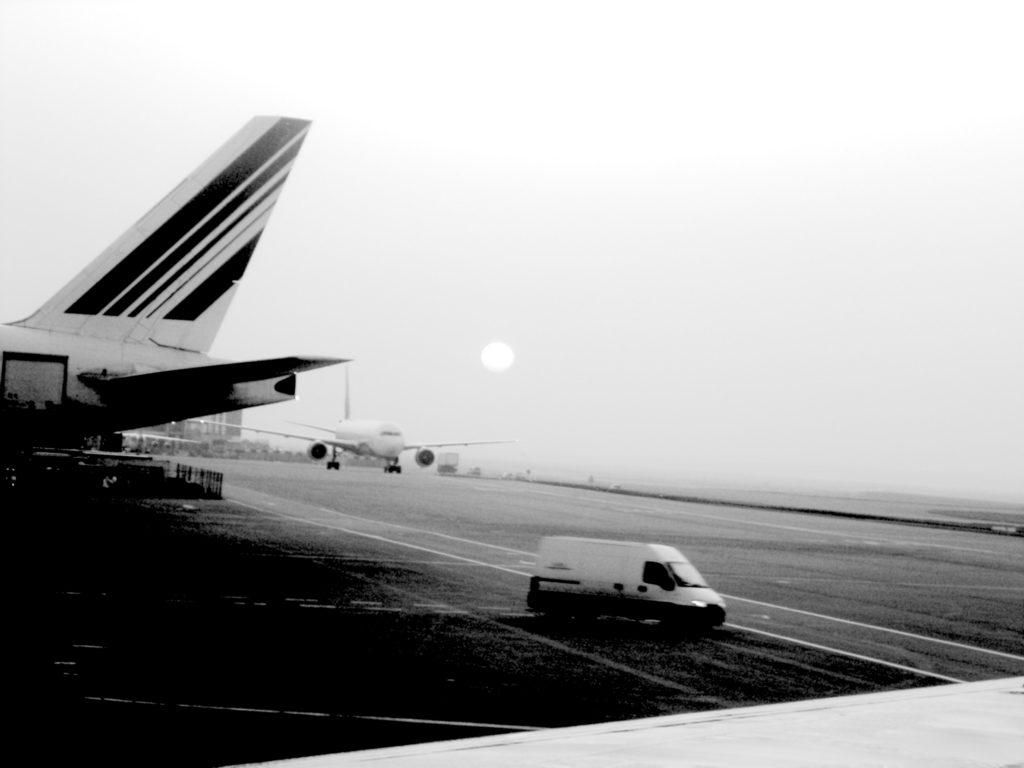 Ground Control, an instrumental remixed from How To Pack A Whale (2016), will premiere at Noise Box, an evening of live performance and composed sound art curated and hosted by Bunker 2 in Toronto. Artists include Marco D'Andrea, Daniel Griffin, Kristina Guison, Robert Anthony O'Halloran, Lucille Kim, Neven Lochhead, and yours truly.
Saturday February 4, 2017, 7-10pm
Bunker 2  a contemporary art center based out of a repurposed shipping container. Located at 450 Dufferin Street, Toronto ON, Canada. Bunker 2 is an artist-run space exploring 21st century modes of cultural exchange.
Meanwhile, How To Pack A Whale, originally commissioned by Radiophrenia Scotland in 2016, will air on Radio Space, the 24 hour experimental radio platform of the Borealis Festival for Experimental Music in Bergen, Norway in March 2017.
December 7th, 2016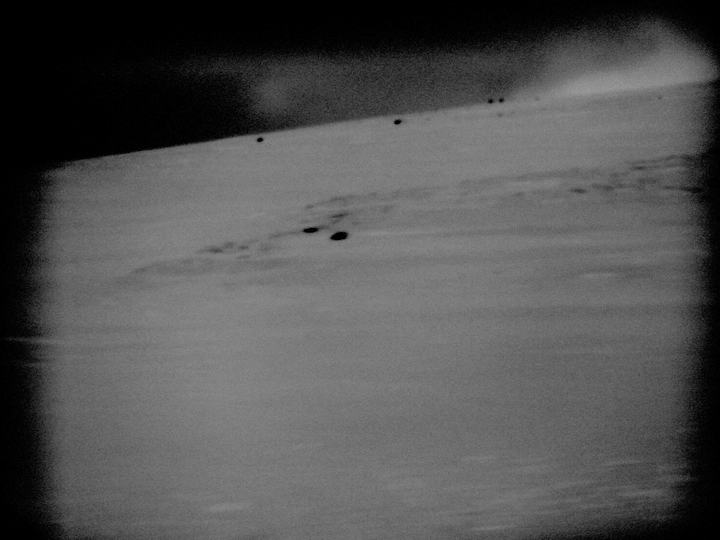 We are super pleased to be back in Valparaíso, Chile, for the Xth edition of Tsonami Festival de Arte Sonoro. Konrad Korabiewski and I are performing FJARÐARHEIÐI, our multi-channel audio-visual piece concerning the expressiveness of low-visibility and low-fidelity landscapes. The piece is conceived in East Iceland as a project of Skálar | Sound Art | Experimental Music.  
Concerts take place on Thursday December 8, 2016 in the Teatro Parque Cultural de Valparaíso, and on Wednesday December 14, 2016 at the Centre Cultural de España.
December 1st, 2016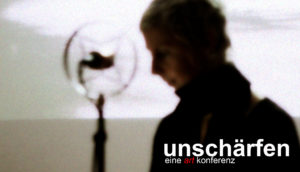 On November 2, 2016, I had the pleasure of taking part in unschärfen: eine art konferenz, a performative conference convened by Andrea Sodomka and Doris Ingrisch of the Institut für Kulturmanagement und Gender Studies. The conference explored the fuzzy or blurred areas between the production of knowldege in art and science; the expressivity and activity in ambiguous, noisy, unsharp relations and the ways in which such blurring might also be understood as a feminist strategy.
Other participants included Norbert Math, Elisabeth Zimmermann, and Reinhold Bertlmann.
This afternoon event of lecture/performance, demonstration, and dialogue has now been turned into a radio program, airing this Sunday December 4, 2016 on ORF Kunstradio, the radio art program of Ö1, the cultural channel of the national public radio of Austria.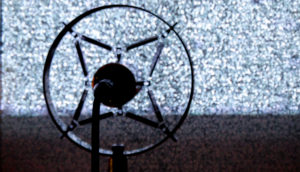 A quick gear plug: the lovely retro mic I used was the Copperphone Mini, independently designed and built by Placid Audio.
October 2nd, 2016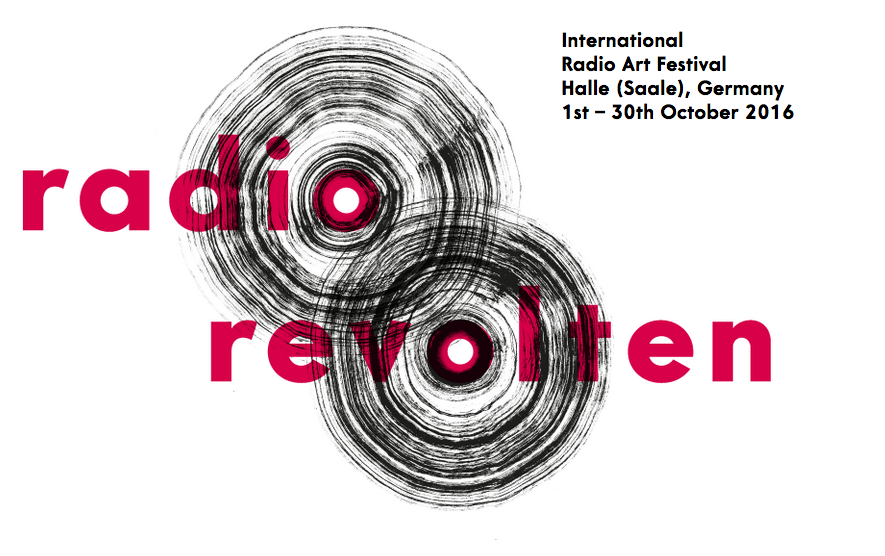 Opening this weekend: the largest radio art festival in the world!! I am one of the five curators for the Radio Revolten International Radio Art Festival in Halle (Saale) Germany, running for the month of October 2016. Together with artistic director Knut Aufermann, and co-curators Sarah Washington, Ralf Wendt, and Elisabeth Zimmermann, we have the pleasure of welcoming more than 70 artists from 17 countries to Halle (Saale) to present 30 days of contemporary radio art at 15 locations around the city in the form of performances, installations, concerts and live radio broadcasts. Daily events take place in the Radio Revolten Club, located close to the city market square. Next door at Radio Revolten Central, visitors will experience art installations dealing with transmission in all its guises.
I have been particularly consumed by the curation and installation of the contemporary art exhibit Das Grosse Rauschen: The Metamorphosis of Radio Art, which features Steve Bates (ca/qc), DinahBird and Jean-Philippe Renoult (fr), Golo Föllmer and friends (de), Fernando Godoy M and Rodrigo Ríos Zunino (cl), Jeff Kolar (us), Emmanuel Madan (ca/qc), Sally Ann McIntyre (nz), Kristen Roos (ca), with Maia Urstad (no) installed in the Stadtmuseum Halle as part of the "Unsichtbar Welle" historical installation. These artists are working across the electro-magnetic spectrum with ultra-high frequency transmissions, with baby monitors, with radio silences or repurposing razor wire as antenna, creating in kinetic sculpture, exploded radio art, and site-specific interventions.
We are also transmitting 24 hours a day on Radio Revolten Radio, on the FM frequency 99.3 MHz in Halle, reaching further afield on the AM (middlewave) frequency 1575 kHz, and serving a worldwide audience via the festival livestream. 35 radio stations around the world will integrate parts of Radio Revolten Radio into their own programming, including Resonance FM, Radio Zero, members of the Radia network, and Wave Farm/WGXC Hudson Valley NY. Remarkable events will surprise Halle throughout the month of October 2016: from towers to castles to gardens, radio will blossom into art.
Finally, I am presenting a new piece of my own entitled The Envelope of the Hour in the Roter Turm. This location is a jewel of the a site, being a 600-year-old clock tower in the market square here in Halle, which is the crossroads of farmer's market, Oktoberfest, and the streetcar exchange. At night it feels like being inside of a microphone, and during the day the wind and city rushes through the windows. The piece is from my atomic clock series, and is a multi-channel sound installation made from audio manipulations of the radio broadcast of the atomic clock and sounds of the bells, exploring the sonic resonance, suspension, drift and decay of atomic and mechanical clock time. The work was supported by the Arts Research Institute of the University of California, Santa Cruz.
Radio Revolten would be nothing without the incredible rock-solid base of organizing, blood, sweat, and glee embodied by Radio Corax, a free-radio station and the pride of Halle.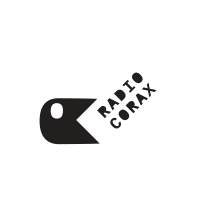 June 25th, 2016
The clock tower in the Rote Turm, Halle (Saale), Germany.
Site of my upcoming installation "The Envelope of the Hour", Radio Revolten, October 2016.
The summer solstice has just passed here in the northern hemisphere, so pale evenings abound. This year I'll be sticking close to the west coast, and preparing for autumn transmissions.
First up, I'm finishing a little piece for the Radio Studies conference Transnational Radio Encounters, in Utrecht, Netherlands from July 5-7, 2016. I'm not able to attend in person, so I've sent a little Nocturne in my stead, a short podcost for the late night listening comfort (or dis-ease) of conference attendees, about signal infrastructures and experiencing distance. Featuring distant listening outpost XRRB.
Together with Toronto-based collective Public Studio we are finishing up our commissioned public art work 120 Mirrors, to be unveiled this summer in the new Lee-Lifeson Arts Park in North York, Greater Toronto Area. The piece involves 3 different sculptural parts including submarine-inspired speaking tubes, and a collection of horns modeled on hearing trumpets and megaphones which can be manipulated to acoustically amplify the surrounding sound space or amplify one's own voice.
I'm also working on a commission entitled How to Pack a Whale for the second edition of Radiophrenia, a temporary radio art festival and station broadcasting on-air, online, and on-site from August 29- September 11, 2016 from the Glasgow Center for Contemporary Arts. Subject matter still under great secrecy–but I can reveal that it involves dreams about packing.
Most of all, I'm preparing for the sprawling Radio Revolten International Festival of Radio Art which will take place in Halle (Saale) Germany from October 1-30, 2016. I'm one of five co-curators, together with Knut Aufermann and Sarah Washington of Mobile Radio, Ralf Wendt of Radio Corax, and Elisabeth Zimmermann of Kunstradio Austria. My area of concern is the contemporary transmission art exhibition entitled Das Grosse Rauschen: The Metamorphosis of Radio, which will feature artists from all over the world considering transmission ecologies, and re-framing radio and other forms of wireless communication. We are also hosting more than 60 artists to perform, install, engage in public actions and radio activity as well as hosting a symposium entitled Radio Space is the Place (with nods to both Sun Ra and Robert Adrian X), and running a round-the-clock city-wide radio art station.
In addition to curating at Radio Revolten, I'll be presenting a new work there funded by the Arts Research Institute at the University of California, Santa Cruz, entitled The Envelope of the Hour. This piece reflects on time obedience and standardization, as measured by the public clock tower and the broadcast atomic clock on shortwave radio channels internationally. Towers of power, recuperated into instruments.
Signing off for now… until next time, stay detuned….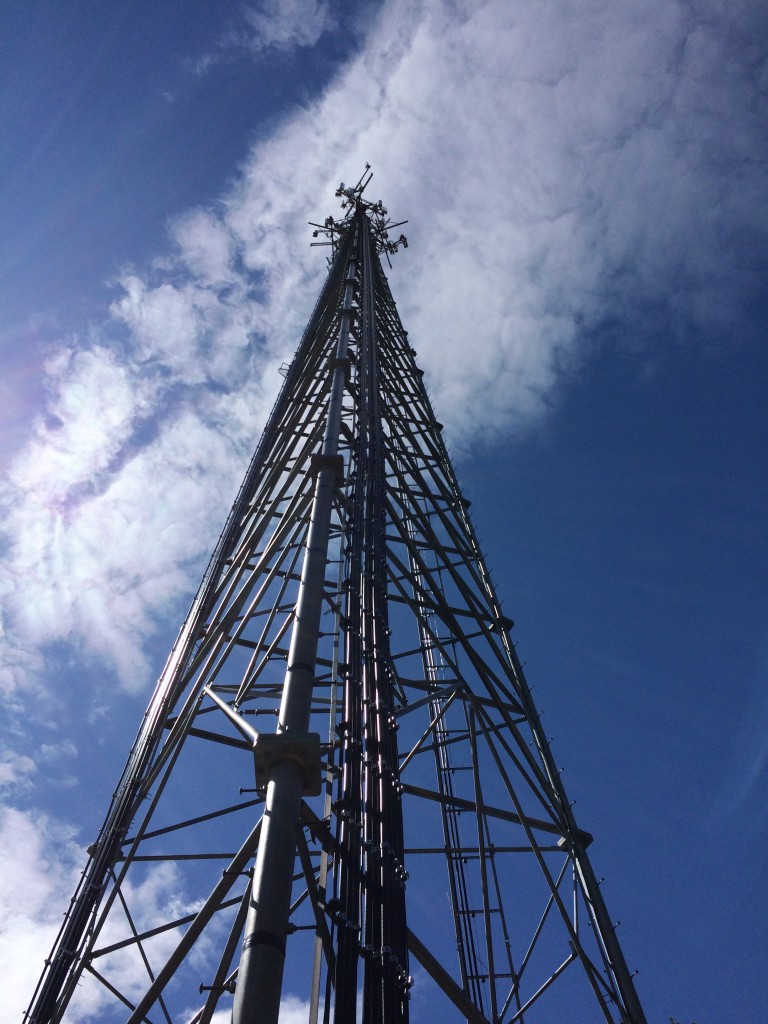 May 17th, 2016
I'm enjoying a few days at Wave Farm here Acra, New York. A bit of meeting, and a bit of mini-residency to work on some overdue sound making! The best part about Wave Farm is: no matter the plan you arrive with, farm art will somehow take over. The site is very specific. Last night (May 17, 2016 midnight to 1:00) I did a live show for Wave Farm radio and WGXC (90.7FM in Greene and Columbia counties), considering the nature of distance, listening in the dark, metamorphosis and drones of all kinds. Above is the Wave Farm Study Center and artist residency (also home to the Acra studio of WGXC) and below yours truly getting ready for the night.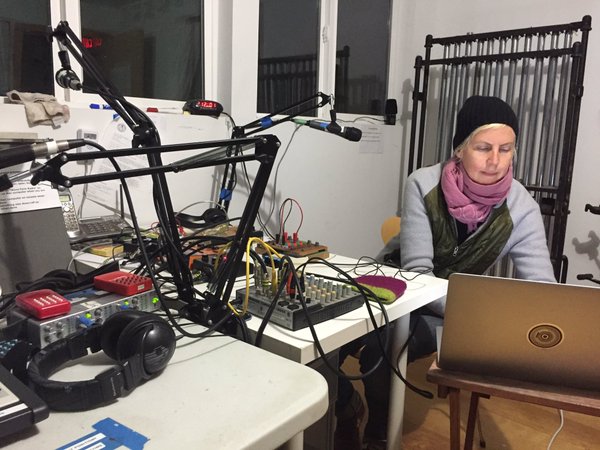 April 4th, 2016
FJARÐARHEIÐI is new multi-channel audiovisual performance by Konrad Korabiewski and me, which we premiered last autumn at the Festival de nouveau cinéma in Montréal. Here's a little trailer/excerpt, featuring images from one of the two channels of photomontage which I created to accompany our live music.
Anna Friz | Konrad Korabiewski | FJARÐARHEIÐI | Festival Nouveau Cinéma Montréal | live | excerpt from Konrad Korabiewski on Vimeo.http://korabiewski.com
Here's what the performance is all about:
Using field recordings, cottage-built electronics, analogue tape and feedback systems, Friz and Korabiewski perform live, accompanied by Friz' monochrome two-channel photo-montage. Together, they craft pensive audiovisual landscapes, strongly influenced by the extreme oscillation between daylight and darkness characteristic of life over a year on the mountainous coast just below the Arctic Circle. Fjarðarheiði is taken from the name of the 25 km mountain pass which connects the village of Seyðisfjörður to the nearest town of Egilsstaðir in eastern Iceland. On this sometimes treacherous road, the visual and acoustic environments are transformed by dense fog and snow storms, effecting a perceptual flux between white-out and black-out which leaves only an aftergrain. If afterglow refers to the light or luminescence left in the sky after sundown, aftergrain is the sonic and visual noise that remains when most other frequencies are subtracted.
Support for the development of the project comes from Canada Council for the Arts (Friz); the Danish Composer's Society and the Danish Arts Foundation (Korabiewski). Developed as a Skálar production.