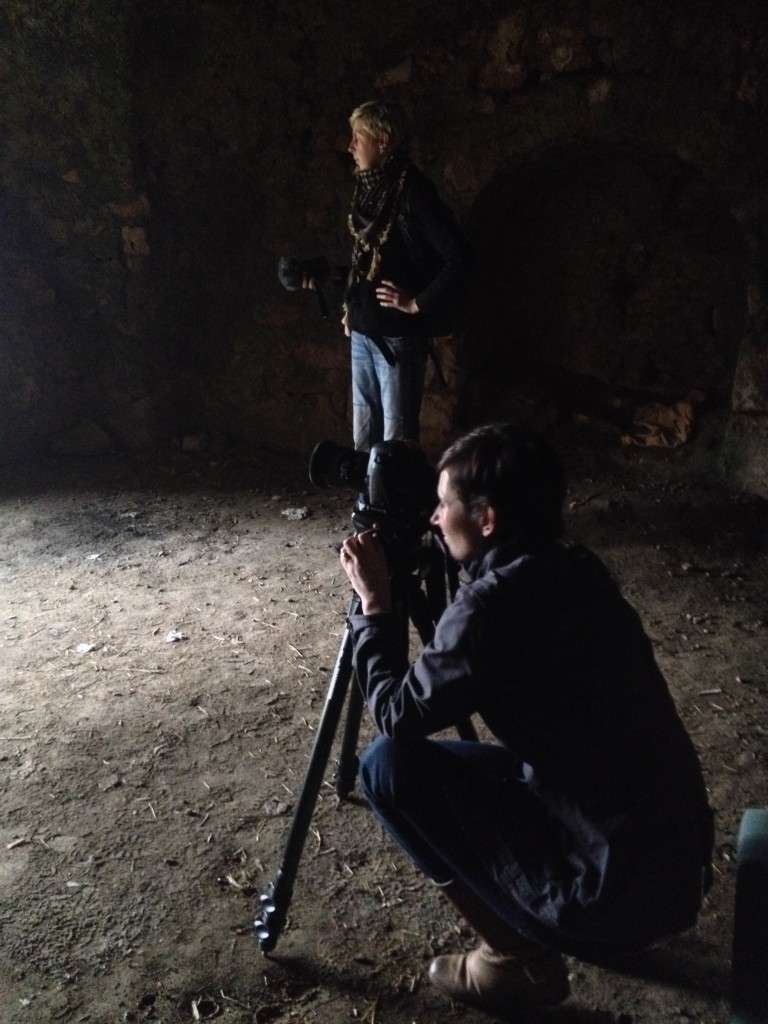 I began working with Elle Flanders and Tamira Sawatzky aka Public Studio in 2011, when I composed music and did sound design/installation for their multi-channel film work Road Movie. The piece explores the segregated road system in the West Bank, with perspectives from Israelis and Palestinians. Recently I've been working on the sound for Public Studio's current long-running project What Isn't There, documenting the Palestinian villages of 1948, from which their Arab inhabitants were displaced and exiled. This latest installment in Public Studio's 15-year process with the villages is a multi-channel film installation featuring 14 villages.
Up until last week, I had never traveled to Israel/Palestine, and so had been learning about the area through various books, news and editorial media and through immersion in the sound recordings from Public Studio's location shoots so far. Last week I finally went there myself, to take the Public Studio deluxe tour of the West Bank, record sound at some village sites, and to try to parse the long history of conquests that is writ large on the landscape, from Roman ruins to Marmaluke fortresses to Palestinian olive groves to Bedouin encampments to Israeli army bases, checkpoints, and walled-in settlements.
Suba, a Palestinian village built on the ruins of a Crusader fort
Tamira and I take a beak to sample some tart green almonds off the tree…
The current situation is quite literally inscribed on the land, revealing that this is now a battle that is largely being fought by pervasive, insidious construction and control of infrastructure, where the one with the biggest walls, the fastest roads, and control of the checkpoints wins. On the hilltops in Palestine, the radio communications towers are the one of first indications that an illegal Israeli settlement is coming, bringing walls and soldiers and strangely Santa Fe style-suburban homes with them.
Meanwhile, time seems to stand still, in a way, in the hazy hills around Nablus or Ramallah, where lemon trees and olive groves flourish in the terraced hills, drivers are fearless, people are kind and hostly, and the dust blows forward and the dust blows back.