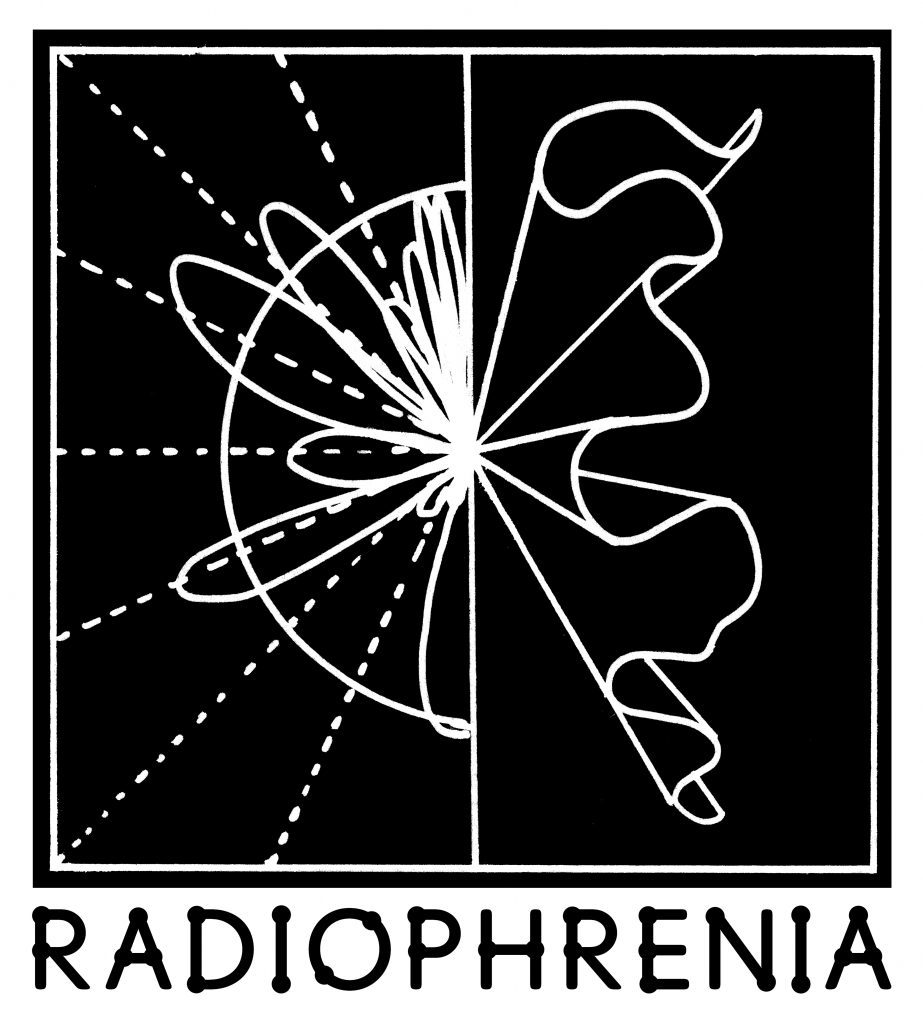 I have a number of radio art works (collaborations all!) in the current edition of Radiophrenia (2019). Tune in May 19-26, 2019 to listen to the full schedule of radio art from around the world.
Radiophrenia is a temporary art radio station organized by Mark Vernon and Barry Burns– a two-week exploration into current trends in sound and transmission arts. Broadcasting live from Glasgow's Centre for Contemporary Arts, the station aims to promote radio as an art form, encouraging challenging and radical new approaches to the medium.
May 19, 2019 16-18h Glasgow time: NRRF B-Radio returns, with an all new surreal and labyrinthine episode The Forbidden Planet Awakens! Deconstructing the space opera, the countdown never ends as our intrepid space crew and their ever-practical Mission Control and chronically depressed Ground Control counterparts try to escape the Forbidden Planet.
NRRF is a collaborative effort to make unlicensed neighborhood radio art. B Radio mashes b-list film and pulp fiction genres with radio art to structure the improvisational nature of the shows. It's live radio, streamed, with special guests and live audience. The core group consists of Jonny Farrow, Anna Friz, Steve Germana, Jeff Kolar, and Peter Speer. For this episode, all members participated remotely, from Abu Dhabi, Wave Farm in Acra NY, Florida, North Carolina, and Radius in Chicago. Many thanks to the Wave Farm and Tom Roe for supporting the piece, which will also be rebroadcast on WGXC Greene and Columbia counties, NY in the coming weeks.