January 16th, 2014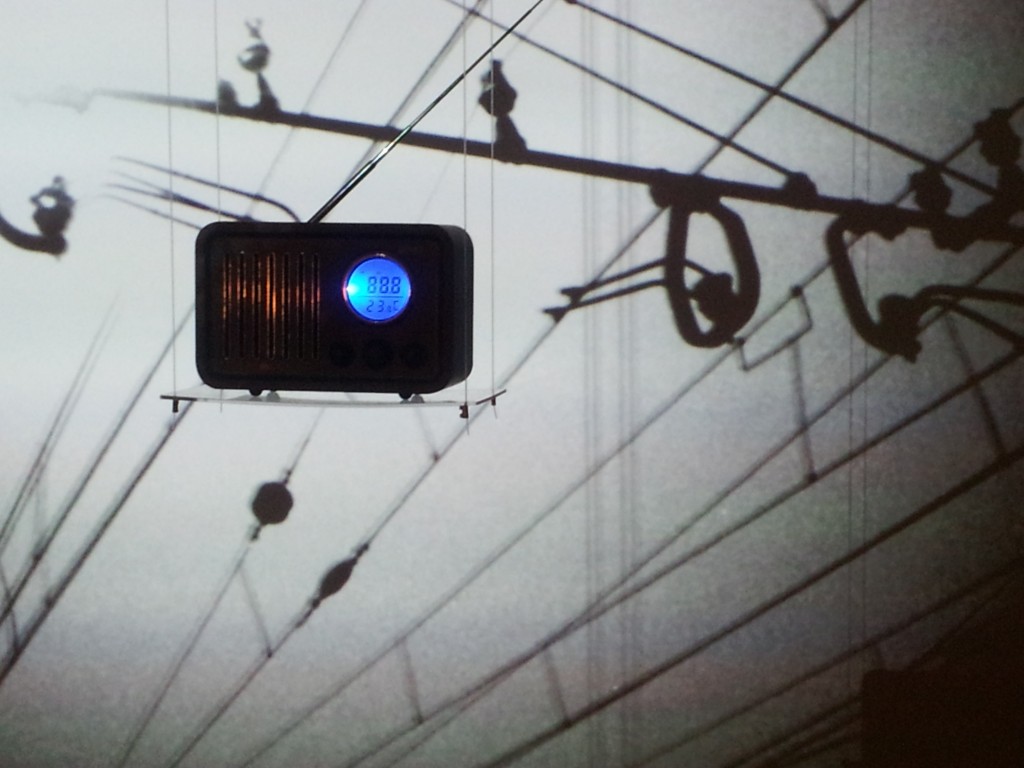 Tonight is the opening of my new installation and performance entitled White Night, created within the frame of my City at Night theme during a 2-month residency with KC Tobačna 001 and radioCONA here in Ljubljana, Slovenia.
* Opening at 19:00 at KC Tobačna 001 gallery, Tobačna ulica 1, Ljubljana
* RadioCONA broadcast on 88.8FM begins at 19:16
* Performance in the gallery at 20:00-ish
Later on, Brane Zorman and I do a live set for 2 FM frequencies, using the radioCONA temporary frequency (88.8FM) and the airwaves of Radio Študent (89.3FM) here in Ljubljana. For those of you listening locally, make sure to have 2 radios on at home, one for each station, to hear the full effect!
Here's a little description of White Night
Radiophonic installation and performance
Since the advent of artificial illumination, the nocturnal urban space is increasingly described by its lighting. The shape and contour of the built environment is outlined by streetlighting, highlighted by mobile car and transport lights, and by lights left blazing in the windows of office towers and store fronts, or recreating daylight over subdivisions, parking lots and sports fields. The stars recede and the sky grows blank from the strength of light pollution, a process accentuated by the typical fog in Ljubljana in winter: no sun, no stars, only diffuse light in a white sky drawn close to the ground.
The ubiquitous infrastructure of the electrical grid powers most nocturnal activity, and its surplus is ticks, static, and hums transmitted by many nodes: buildings, devices, lights, and lines; by damp electrical wires, power stations, connection boxes, irate refrigerators, and ungrounded home entertainment systems alike. Electrical and spectral communication grids overlap and exceed the official city limits, and in these electro-magnetic fields invisible creatures sing on a pale night made indistinct by fog.
Created while in residence at Tobačna 001 and with radioCONA; travel funding gratefully received from the Canada Council for the Arts, Media Art division.
Thank you to Irena Pivka and Vlado G. Repnik.