I've been here in Vienna the past weeks, in residence at quartier21 and working on some new multi-channel performance pieces for TONSPUR für einen öffentlichen raum, which I performed outdoors last weekend (16-17. August, 2014) in a special TONSPUR live_open_air event in the courtyard of the MuseumsQuartier, as part of the MuseumsQuartier Summer of Sounds.
That's the thing about doing outdoor shows… It starts of a bit chilly or windy, with intermittent sun, but you really abandon control in favour of improvisation with the present elements and the whims of weather… I was interviewed in advance by the Summer of Sounds blog, and I guess I shouldn't have been so quick to talk about the inherant instability of the outdoor situation, as we were quite thoroughly rained upon on saturday.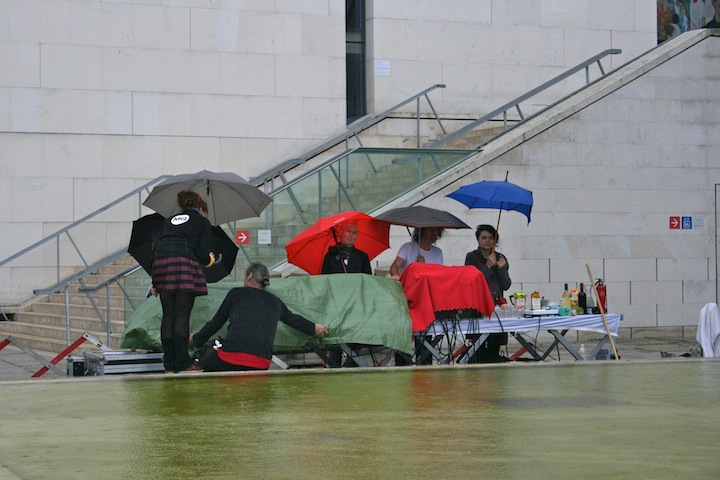 But Sunday was gloriously sunny, and a wonderfully chilled-out listening vibe pervaded the museum courtyard.
The programming was a mix of composed pieces chosen by Darren Copeland of NAISA Toronto, hence the theme for the event A Gathering of Canadian Sounds. In addition, I played some composed multi-channel pieces of my own, including Collecting Clocks and Losing Time, and performed a new piece called Breakwater live. We ended with a little piece for the pool we'd been stationed around, that I put together with the help of a volunteer 'wineglass choir', to play with the pool in the courtyard through the pitchy resonance of wineglasses.
There's a little video taste of the wineglass piece, called Half Full, Half Empty, posted HERE.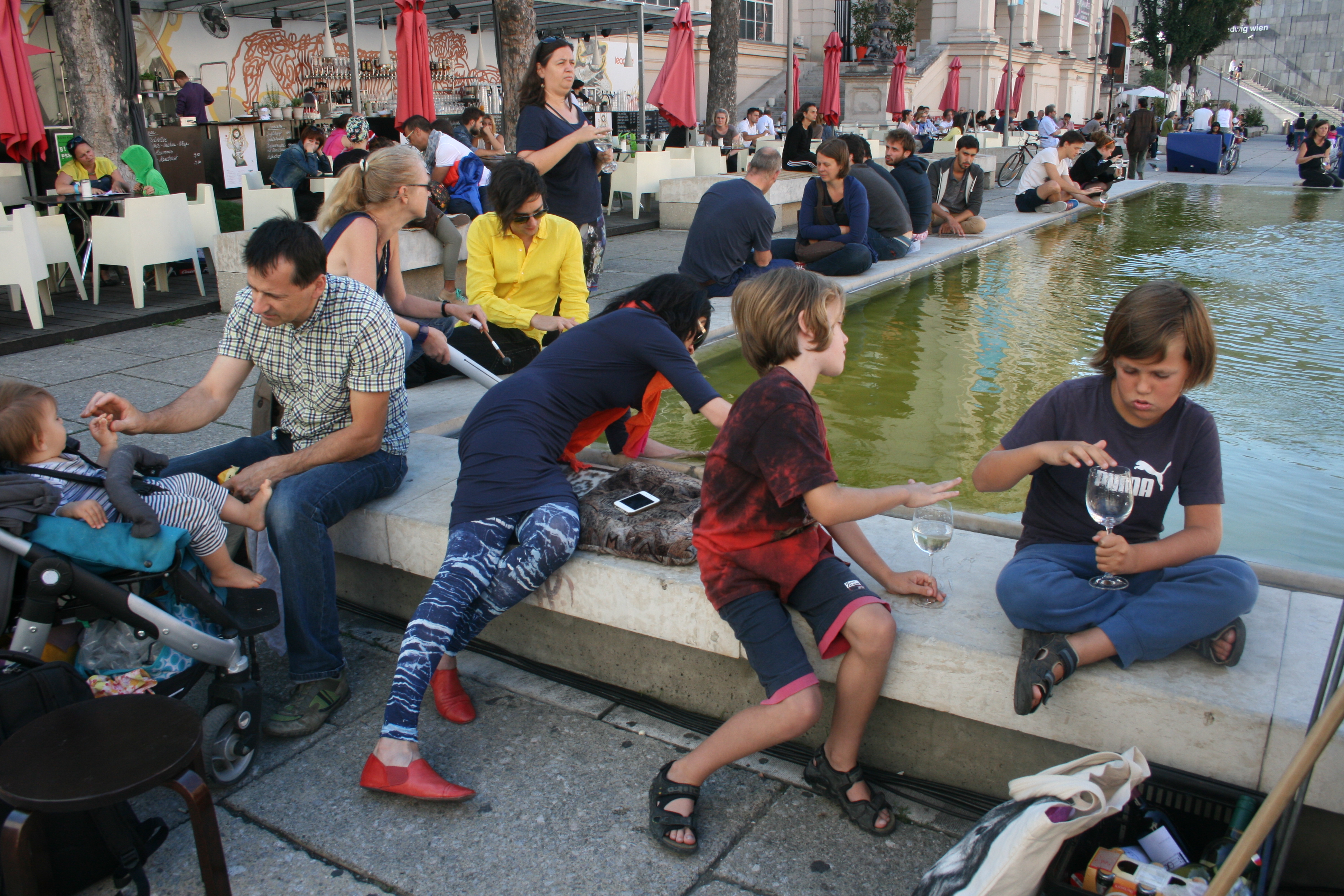 Many thanks to all who came out to play, including all the TONSPUR folk, Elisabeth and Roland, Jeanette and Jonathan and friends, Moritz and friends, Magda, our MQ assistants, and the sounds stars on the hydrophone, Norbert and Andrea! Thanks also to Sabine Groschup for the photos!